If you've been thinking of welcoming a new furry buddy into your home, this is the event you've been holding out for: Bailey Blu and the seriously awesome Eleven Eleven Animal Rescue are teaming up for our very first in-store adoption day, this Saturday, September 17th!
This is exciting for a multitude of reasons – for one, we get to spend the day with a bunch of adorable cats (best job ever), and with a little bit of hope, we'll be able to get the whole lot adopted into loving homes! A pretty worthwhile endeavor, no?
Special shout out to the black cats who have such a hard time getting adopted – often overlooked, they are just as sweet and deserving as their more colourful calico and ginger litter mates! Same goes for the older cats!
Come meet Yoda!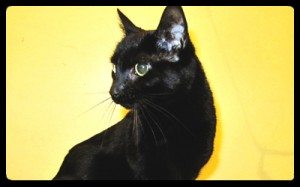 and Mackenzie! has been in foster for over a year – high time she was adopted!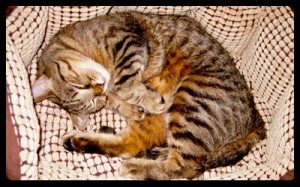 and Iggy, the lovely special needs cat!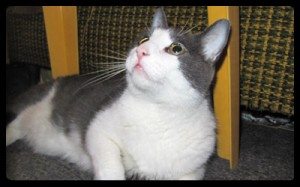 Join us, this Saturday, September 17th at Bailey Blu Pet Boutique!
6152 Sherbrooke St West, corner of Beaconsfield.
For more information on all the cats available for adoption, please visit: http://www.elevenelevenanimalrescue.org/animals-for-adoption/cats.html