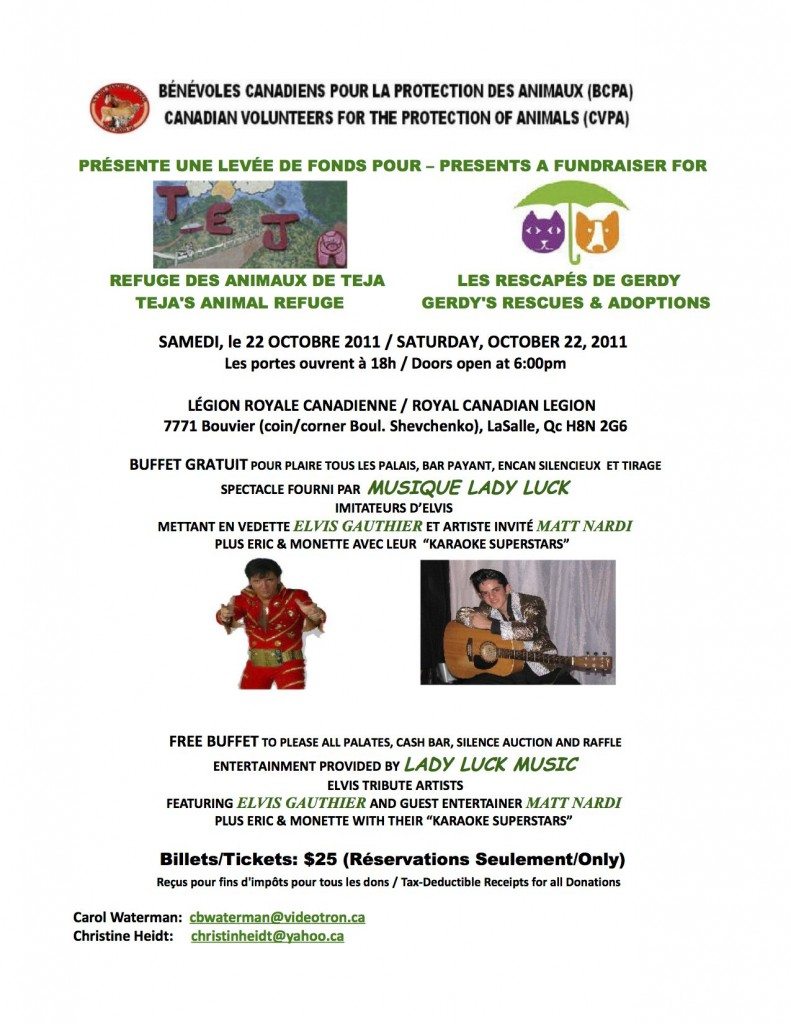 Canadian Volunteers for the Protection of Animals (CVPA) invites you to a fundraiser.
WHERE: Royal Canadian Legion Branch 212, 7771 rue Bouvier (coin/corner Shevchenko) LaSalle, Qc H8N 2G6
WHEN:Saturday, October 22, 2011 6pm – Midnight
WHY: To raise much needed funds to help in the care of the animals. Proceeds of sales from that evening will go to TEJA'S Animal Refuge & GERDY'S Rescues & Adoptions.
ADMISSION:  $25 Advance Reservations Only (Free buffet, silent auction, prize draws &  entertainment.)
CONTACT:
Carol Waterman: cbwaterman@videotron.ca Tel: (450) 632-6197 or
Christine Heidt: christinheidt@yahoo.ca Tel: (450) 458-8699