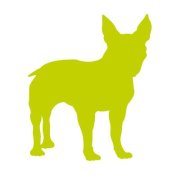 Brand new animal produce and services store. That offers a great variety of organic and locally made produce for your favorite pets. Offered services include: claw, wing and professional advice.
Join the celebration of the Grand Opening of Animal Vert!
 It's on saturday 24 of september. 12h to 19h
At 1910 Gauthier Montreal (2 minutes from the parc la fontaine) (between rachel and sherbrook and between papineau and delorimier)
A vet will be ther and some canine educators.
 Free tea and coffee and free home made cookies for dog. Wine and appetizers on the 5 to 7