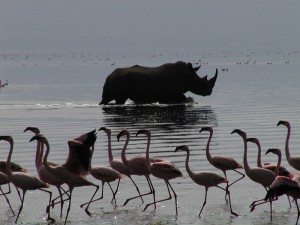 How many of you have heard of the Global Action Network in Montreal? Well..the Global Action Network is a non-profit organization ALL about
animals, the environment, and human welfare. "Simply put, animal abuse and the destruction of our environment has an ultimate consequence – the
degradation of the human species." They have put together an awesome list that I must share with all of you! Nothing wrong with liking fashion but wouldn't it be so much better if it was based on ethical and cruelty-free choices?
All of these companies sell only animal-friendly, cruelty-free products!
All Vegan- Vegan shoes, belts, purses, and chocolates
AlternativeOutfitters • www.AlternativeOutfitters.com-Nonleather women's shoes, handbags, wallets, belts, watches, cell phone pouches, and other accessories.
Atticus Clothing • www.atticusclothing.com–belts, wallets, and an iPod
Bagg Lady Handbags www.bagglady.com-Versatile synthetic leather purses designed with built-in wallets, for maximum space, efficiency, accessibility, and organization.
Beyond Skin-www.beyondskin.co.uk-Vegan shoes for women.
Bootzwalla-www.bootzwalla.com-Imported faux-fur hats, scarves, and leggings.
Bulge-www.bulgebag.com-Hip bags made from a water-resistant PVC material.
Cedar Key Canvas-www.ckcanvas.com-Handcrafted and custom-made canvas totes, purses, luggage, and duffles.
Chrome Bag-www.chromebags.com-Nonleather messenger bags, laptop bags, and DJ bags.
Comfurts by Ken Alan-www.comfurts.com-Faux-fur pillows, throws, home furnishings, and robes.
Comondi –www.comondi.com-A
wide selection of vegan and environmental friendly products including hats, scarves, shoelaces, socks, ties, wallets, underwear as well as baby clothing
Coquette Faux Furriers-www.coquettefauxfurriers.com-Faux fur hats, muffs, purses, collars, and stoles.
Crocs-www.crocs.com-Veganslip-resistant footwear.
Crystalyn Kae –www.crystalynkae.com-Stylish vegan bags and belts.
Cynthia King Dance-Nonleather ballet shoes.
DB Clay, Inc. -www.dbclay.com -Vegan wallets.
Downbound.ca-www.downbound.ca-Over 300 vegan, no-sweatshop, and organic products, including clothing, shoes, belts, bags, wallets, and more.
Ductbills-www.ductbills.com-Vegan wallets.
Ethical Wares-www.ethicalwares.com-Trekking and hiking boots, dress boots, steel-toe safety boots, and dress shoes for men and women.
Fast & Furless Skinless Fashion-Vegan shoes, hats, ties, boots, belts, wallets, bags, and purses.
Faux-www.faux.uk.com-Faux-fur jackets, cushions, bedspreads, rugs, throws, handbags, scarves, bikinis, and
accessories.
FauxPlay-www.fauxplay.coBeautifulhandcrafted faux fur clothing and accessories that will add a touch of elegance to your outfit.
Freerangers-www.freerangers.co.uk-Vegan shoes, accessories, and clothing for men, women, and children.
Fur Replicas-www.furreplicas.com-Faux fur jackets, capes, wraps, and muffs for rent or sale.
Gloria Gerber-www.gloriagerber.com-Vegan bags.
GoodGoth.com-www.goodgoth.com-Funky vinyl shoes, boots, bags, coats, skirts, dresses, and lingerie.
Heartland Products, Ltd.-www.trvnet.net/~hrtlndp/-Nonleather Western-style boots, work boots, baseball gloves, shoes, watchbands, and biker jackets.
Heavy Red Couture Noir –www.heavyred.com-Vegan designer gothic clothing and accessories.
Helen Powers-www.helenpowers.com-Vegan "Powerbag," versatile enough for the gym or for travel.
INOPIA Footwear-www.inopiausa.com-Vegan belts, wallets, and BMX/skateboarding shoes.
Këpur-www.kepur.com-Vegan guitar straps.
Little Packrats-www.littlepackrats.com -Fun vinyl backpacks, lunch bags, and totes for kids.
Avery Designs Studio & Boutique- nonleather bags.funkybags@maverydesigns.com-Stylish
Mink Shoes-www.minkshoes.com -Trendy vegan shoes for women.
Moo Shoes-www.mooshoes.com-Wide variety of nonleather shoes, belts, and wallets.
N/ADesigns-www.nadesigns.com-Vinyl bags and bracelets.
Nedra Made It-www.nedramadeit.com-Vegan dog-gear bag and collapsible travel bowl.
NewGrip.com-www.newgrip.com-Nonleather weight-lifting gloves.
NoBull Footwear-www.veganstore.co.uk-Vegan dress and casual shoes, hiking boots, jackets, belts, and wallets.
OTSU-www.veganmart.com-Vegan shoes, belts, wallets, and bags.
Pangea-www.veganstore.com-Vegan shoes, belts, bags, wallets, guitar straps, jackets, ties, suits, and more.
Posh Pelts-www.poshpelts.com-Faux fur pillows and throws.
Premium Furs-www.prefurs.com-Faux fur fabrics, throws, pillows, and lampshades.
Pumpkin & Lulu-www.pumpkinandlulu.com-Vegan companion animal accessories: collars, leashes, and day bags.
Queen Bee Creations-www.queenbee-creations.com-Unique vinyl bags, wallets, belts, guitar straps, and accessories.
R.E. Load Baggage Inc.www.reloadbags.com -Nonleather, custom-designed messenger bags.
Slim Pawn Handmade Handbags-www.slimpawn.com-Vegan bags.
Sparkle Craft-www.sparklecraft.com-Vegan guitar straps, belts, bags, and accessories.
Splaff Flops-www.splaff.com-Nonleather sandals, bags, and belts made from recycled materials.
Stella McCartney-www.stellamccartney.com-Nonleather shoes, accessories, bags, shoes, and clothing.
Timbuk2 Designs-www.timbuk2.com-Nonleather, custom-designed messenger and computer bags.
Tom Bihn-www.tombihn.com-Variety of nonleather bags, including laptop cases, briefcases, messenger bags, travel bags, and totes.
Truth-www.truthbelts.com-Fashionable nonleather belts and purses.
Used Rubber USA-www.usedrubberusa.com-Wallets, organizers, and bags made from recycled rubber.
VeganErotica.com-www.veganerotica.com-Vegan condoms, bondage gear, and other items.
Vegan Essentials-www.veganessentials.com-Hemp shoes and clothing, nonleather shoes, bags, belts, and wallets.
Veganline-www.veganline.com-Stylish vegan shoes, boots, and belts.
Vegan Wares-www.veganwares.com-Nonleather shoes, boots, briefcases, wallets, dog collars, jazz shoes, ballet slippers, and guitar straps.
Vegetarian Shoes-www.vegetarian-shoes.co.uk-Pleather jackets and belts and more than 50 styles of synthetic leather and synthetic suede shoes, including genuine Doc
Martens boots and shoes, Birkenstocks, dress shoes, hiking boots, and work boots.
TheVegetarianSite.com-www.thevegetariansite.com-Vegan shoes, bags, wallets, and accessories.
Via Vegan-www.viavegan.com-Stylish nonleather purses and wallets.
Vulcana Bags-www.vulcanabags.com -Wallets, organizers, and bags made from recycledrubber.-vegan shoes and accessories are often inexpensive—up to 60 to 75
percent cheaper than leather.
So..fashionistas…if shopping this way is IMPORTANT to you, maybe you will consider becoming a member of GAN; and being part of an organization that walks the walk and talks the talk and takes a stand on making a difference and creating a better life for humans and animals alike! Wouldn't it be so wonderful if more people and organizations stepped up to think this way!::))