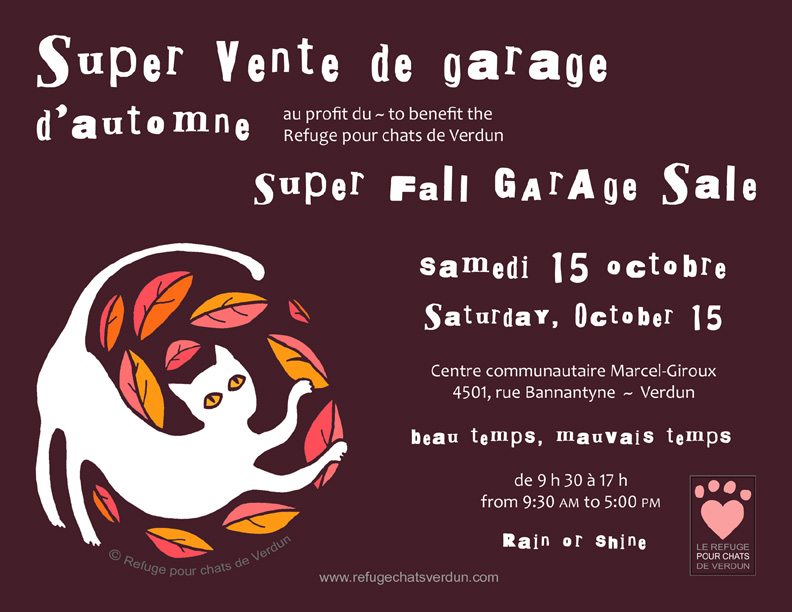 Summer may be over, but it's never too late to help! The Refuge pour chats de Verdun thought you might like to treat yourself and save, all while supporting a good cause. Several needy cats stand to benefit from your participation in this event!
Where? Centre Communautaire Marcel-Giroux
Located at 4501, rue Bannantyne in Verdun – Metro Verdun (see map)
When? Saturday, October 15 from 9:30 AM to 5:00 PM
Rain or shine (indoors)
Come profit from amazing deals on household items, toys, dishes, decorations, electronics, books, music (including records!), etc.
Cookies will also be available for purchase, as will hot chocolate and coffee to warm you up on this Fall day: bring a friend along for a heart-warming day!