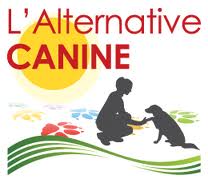 For a second consecutive year, the Alternative Canine presents its second chance dog shelter project to the Aviva Community Fund contest. Last year, despite widespread support, the project did not win the money necessary for its creation. However, that did not stop the Alternative Canine members going forward. Since then, the Alternative Canine established its board of directors, launched its website, officially became a non-profit organization and worked on its promotion through various fundraising activities.
The rehabilitation center of the Alternative Canine will be a dog shelter that will accommodate dogs judged or that have difficulty being taken by other shelters. There, they will be rehabilitated by a professional team of dog trainers and behaviorists, in order to offer them for adoption to good families. Some of them will be trained for programs like zootherapy,or search and rescue, while some of them will become permanent residents, in an environment suited to their ethological needs inspired by the one at Best Friends Animal Society, if adoption is not possible for them.
Starting on October 3rd, we invite you to vote everyday for our project, idea #11036 Click here to go to VOTE
Alternative Canine depends on you so that it will be able to provide a second chance at life for these unwanted dogs!
To read more on Alternative Canine Click Here
Please "Like" Alternative Canine on  Facebook
Follow @AlterCanine