MDB LOVES this contest – because it showcases your pet AND helps an amazing organization! Read on and good luck everyone!
Fido is look for its next star. Its next Barksperson.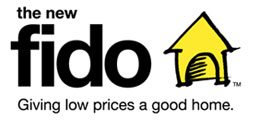 Now until November 17th, Canadian dog owners are invited to enter their dazzling dog online or in person into the Fido Casting Call™ in support of a great cause.  Dog owners and dog lovers alike are encouraged to vote for their preferred pooch at www.FidoCastingCall.ca and $200,000 will be donated to the Lions Foundation of Canada Dog Guides. *MDB did a piece on this great organization and how it helps one local family. Read it here.
The dog that obtains the most votes will be declared the "Winning Dog" and will be flown with its owner to Montreal for a VIP puppy pamper experience that will include:
•A Fido ad displayed in public featuring the Winning Dog.
•Dog collar with a personalized 2011 Fido Casting Call winner's medal;
•VIP spa treatment for the Winning Dog;
•Professional photo shoot for the Winning Dog;
•An LG Optimus 2X Fido phone for the Winning Dog's owner;
•Air travel and/or limousine service to the VIP photo shoot;
•Hotel accommodations; and,
•$500 spending money
Fido Casting Call entry sheets can be submitted on the Fido Facebook page at www.facebook.com/fidomobile or in person at a live Fido Casting Call event during the month of October in six Canadian cities: Vancouver, Calgary, Regina, Winnipeg, Toronto and Montreal.  All casting sheets will be posted for voting on the Fido Casting Call website.
Voting closes on November 17th.  All details for local events can be found on the website.