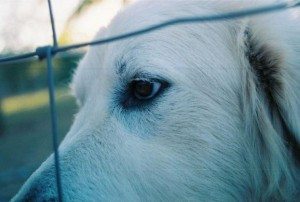 Every Thanksgiving, I try to do something for others ..I guess it is what I think Thanksgiving is really about..not about stuffing myself with Turkey but proactively doing something!  This weekend my husband and I spend two full days (8 hrs and more) helping take care of the needy dogs rescued in September from a commercial breeding facility near Ottawa-the largest such seizure in Canadian history! It was very difficult….the numbers, the suffering, the greed, and the sadness knowing that we personally, at the end of the day, had to leave those little souls behind knowing that we are at our limit and bringing another rescue into our home would not be good for anybody!
It is clear to me that the owner of Paws "R" Us kennel has been surely living the world of "MORE".  These dogs were not cared for, not loved..just seen as simply there to reproduce..MORE and MORE…over 500! What a business! My heart aches because when you are standing there as a volunteer, you look around and see the little faces, you hear the yelps/ barks and you know that all these little furry babies really want is a home with love, care and attention they so deserve.  At one point, I got overwhelmed yesterday because the day was passing, and I felt like I was not going fast enough, not giving enough attention…feeling powerless because as we left..well after 5pm, I just felt like I hadn't done enough!  I even judged others for not doing enough…..but we were all doing what we could…after-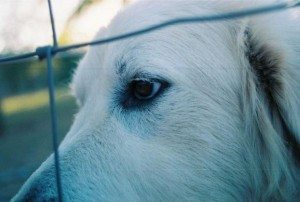 all, none of us have superpowers ( but how much we all wished we did!).
So many breeds, so many sizes, so many needs, so many temperaments, and so many to love and take care of!
I could not control my tears on the way home…
I learned so much from this experience this weekend!
Several years ago, I decided that simplifying my life was best.  More is definitely less for me today!  But unfortunately, we live in a society whereby many people still think of getting ahead and giving in to the desire of wanting MORE!  I have a friend who wants a purebred and is presently dog shopping…I have given all of my resources and time in helping her make a wise choice-of course, what this means is giving a home to a "rescue" dog. Guaranteed that whatever breed you want, there is a rescue dog waiting. She is resistant! Why I ask?  Because we are accustomed to paying big money for quality. Some people think rescue dogs are flawed and "less than" others we pay the big bucks for. Even for some people, they believe that purchasing from a store is better because of the guarantee! Let's see…what does the Salesman say?
"Our puppies come from breeders, not puppy mills!"
No business is going to refer themselves as a Puppy Mill! Have they checked it out?  Gone for a visit perhaps? Can you visit and meet the parents?  Bet not!
"We work with reputable breeders only."
Why is a "reputable" breeder giving their puppies to a Pet Shop? Reputable breeders care were their dogs end up and their welfare.
"We sell purebreds with papers."
Look closely at those papers.  Who are they registered with exactly?  Do your homework…Let's just say that in the quest for "MORE" it is very easy to "fool" on-the-spot shoppers who easily get the 'buy" bug when they see that cute little doggie in the window! Cute, small breeds are always put in pet shop windows to attract children and impulsive buyers. Pet shop owners are interested in making money..they are definitely after "more" and will use any marketing ploy to get it!
After seeing live the the truly negative results of greed, it is more important than ever to get the word out and educate people!  With the power of the internet, it is so easy to check in on these breeding facilities-important not to go to the business website only ( of course all those testimonials/reviews are GREAT!) but do some real "searches" and this is where you will get the real information through real life stories of people who mistakenly bought from a greedy puppy mill owner and learned a painful lesson.  Most people who have lost a dog to sickness and poor health due to unsanitary and neglectful situations, will be more than happy to fill you in so that the same mistake is not made again! Even if a puppy looks cute, clean and healthy there is no  guarantee that its mother isn't still suffering as a breeding dog in a cage, well out of site, and for her entire life!
My wish is that all puppy mills are closed down for good!  But right now, my focus is on the lives that have to be saved and need homes.  There are over 500 dogs and babies still being born on a daily basis. Now, many are ready to be fostered!  There is no need to look for MORE…..theses dogs, guaranteed will give you MORE than you ever bargained for! Guaranteed!
For more information on fostering on of these wonderful dogs, go to the HSI Canada website or contact info@hsicanada.ca with "interested in fostering a dog" in the subject line of your message, and your full name and email address in the body of your message.
 "Saving the life of one animal may not change the
world, but the world will surely change for that one animal"
— Author Unknown
Only shop at Pet Free shores!