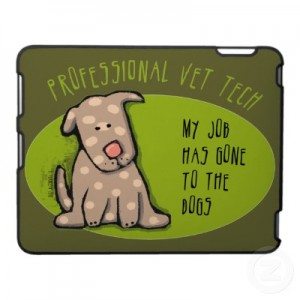 Pets are important members for many families, yet sometimes they don't receive the care they deserve. As a member of the veterinary healthcare team, veterinary technicians are educated in the latest medical advances and skilled at working alongside veterinarians to give pets the best medical care possible. They work closely with the veterinarians, veterinary assistants, practice managers, patients and owners to provide the essential link with all involved in the care process. Since 1993, the National Association of Veterinary Technicians (NAVTA) have declared the third week of October as National Veterinary Technician Week to honor technicians and the job they do. This year, National Veterinary Technician Week is October 9 – 15, 2011.
This annual event recognizes veterinary technicians for their contributions in pet healthcare, as well as veterinarians, assistants, practice managers and others involved in this care. "Technicians are an integral part of the veterinary healthcare team and celebrating National Veterinary Technician Week gives them the credit they deserve. It also provides an opportunity to teach the public about what veterinary technicians do on a daily basis," says Sandy Sponaugle, NAVTA Communications Director. This year, Hill's Pet Nutrition, a company dedicated to helping pets reach their full potential through quality nutrition and healthcare, is sponsoring the week-long celebration.
NAVTA is a nonprofit organization that represents and promotes the veterinary technician profession. NAVTA provides direction, education, support and coordination for its members. Incorporated in 1981, NAVTA is the national organization devoted exclusively to developing and enhancing the profession of veterinary technology. Pets give us unconditional love and veterinary technicians give us peace of mind. For this reason, they should be celebrated during National Veterinary Technician Week. More information about NAVTA and this special week can be found at http://www.navta.net or by calling 888.99NAVTA.