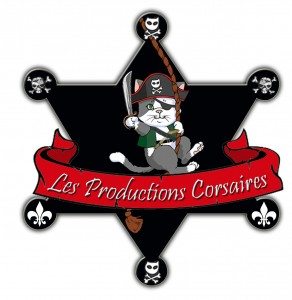 The Corsaires Productions is proud to announce the total goal reached after a series of 4 concerts in benefit to the SPCA Montreal.  Rick Zaidi will present a check of $1,000 to The Society for the Prevention of Cruelty to Animals of Montreal (SPCA Montreal) during a 5-à-7at the place where it all started: Foufounes Électriques.
The money raised will be used by the SPCA Montreal in several of the programs that they run in order to help the displaced animals of the city.  Zaidi explains that the donation is in order to help provide a foster home that gives a second chance to susceptible animals, inspectors who enforce the law against cruelty, and provide materials needed for the Emergency Shelter.
TheCorsaires Productions isa nonprofit organization that was founded during summer of 2011. Five people with varied experience, but related by local and international music promotion, came together in order to form a notfor profit organization that will benefit the city of Montreal and beyond. The Mission of the Corsaires Productions is the following:
·schedule, manage and produce bands and other artists;
·organize an annual pirate-themed festival
·organize fundraising events for social and humanitarian causes;
·organize family eventsin public spaces in Montreal.
The goal of The Corsaires Team is to also benefit events specifically dedicated as those for the SPCA and for victims of famine in the Horn of Africa.  At the moment The Corsaires Productions is accepting non-perishable food to be brought by the public at each of its events. These canned goods are then distributed to various food banks in Montreal once a month.
The Corsaires Productions and the Montreal SPCA wish to express their gratitude to the public and the 14 bands that donated their time and talent in order to help the cause of abandoned animals of the city. The repertory of the concerts were presented at the following establishments:
· Foufounes Électriques  on August 5: Rusted + Vice + Virulys + Branded by Pain + Bornbroken and on August 21: Era of Confusion + Project Versus + The Superstitions + Ol'School Johnny
· L'Hémisphère Gauche  on August 31 presented: Big Fat Pie + Melted Faces + the Beavers Band
· L'Hémisphère Gauche   on September 30 Presented: Big Fat Pie + The In & Outs + Bright September
Zaidi invites the whole public to 5-à-7 event at the Foufounes Électriques, 87 Ste-Catherine Est on October 18 2011. The team of The Corsaires Productions and a representative of the Montreal SPCA will be there to answer any questions.