The following is a rebuttal to Christina Nosotti's blog piece regarding her personal experience with shelters.  (MDB is happy to publish well-crafted, well thought-out pieces from readers. Please contact us for more information). Thank you to Suzannah VS for taking time to offer the following: 
Rescue, from a foster Mum's perspective
As far back as I can remember, I always enjoyed helping animals. Quite by accident, I became a foster Mum of a dog, needing a home.
My first dog ended up as my foster failure, but fostering did not stop with that dog.
As time went on, and years march on, I have fostered a great many dogs, and particularly enjoy taking care of special needs dogs.
My training as an RN has helped me to care for many "broken dogs" who need good nursing care to heal from their various issues, while under constant care from a veterinarian.
I have had dogs dumped at the door, picked up dogs dumped on the highway, I have fostered for reputable rescue's and I have kept some of those rescues. I have evaluated potential adopters,and evaluated animals in need .
There are always a few nutters that you meet along the way, in anything that you do. Some people fanatical about environmental rights, some go too far with animal rescue, some go to far with religious rights and so on. Extremes exist no matter where you go. There is simply nothing in this world that doesn't have extremes on both sides of the spectrum.
That being said, my experience for rescue has over whelmingly been positive. Yes, it is true that some SPCA's for example had said to me I must pay the vet bills for my potential foster, which may now have changed. I did not foster for them as I do not agree that a foster home should pay for the care of their foster. I do foster, but all the places I have dealt with have always taken care of absolutely everything.
I have never ever paid a vet bill, paid for a cage, paid for food or anything that an animal may need. All the rescues I have cared for have always been evaluated first by a vet before coming into a home. I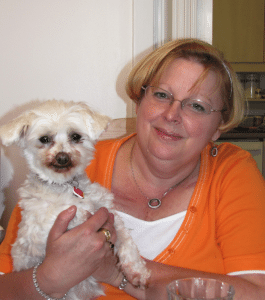 have never had animals given drugs bought on line and given without a vets prescription. I have received a great deal of support while fostering, and phenomenal communication.
The people I have dealt with, from vets to different people doing different things in rescue are nothing short of positive hard working people who do their very best day in and day out. We don't ask to be patted on the back, or to be paid, we ask that the public look at our animals and see maybe one is the right one for you, and then, if you adopt, that you include that rescued animal, in your home for ever more.
I have never known a rescue to just label an animal abandoned, they have always done their best to find the animal's home. Unfortunately, many animals are abandoned each day in Quebec and across North America.
Rescues do their best to find them homes. Yes, that includes posting photos and profiles on line and holding adoption clinics.
What a great tool the internet can be. Yes it has its down falls, but wow, does it ever get help to those in need. Are their breeders selling dogs on line? You betcha! They get that we live in a digital world, and therefore rescues must join that digital world and give a voice to their rescues.
Many people shop on line for goods, for services, for health care, for many many things and I think it is great that they can sit down and keep up to date with local rescues, their activities and fund raising. Fundraising is needed because often vet bills are high, very high, and all rescues I deal with give vet checks, vaccines, spay and neuter. They also give expensive medical care to those in need, and fundraising helps to do this, since most rescues dont seem to come in holding a credit card of their own….
I think it is great that some one can keep eye out and look for an addition for their family, and if they see some one, make an application on line. They are doing the right thing. They are looking and thinking. Often we have set in our mind what breed would be best for us. The internet allows us to look and see "hey maybe this ones right for me". The digital world is a fact of life, the world has changed, and rescues need to keep up to date with that reality. Successful rescues have used the internet to get the adoption message out and to facilitate successful adoptions.
Adoption clinics are an amazing way to meet people. To get to know a rescue. It allows people to meet a potential member of their family. It allows the rescue to meet a potential adopter. It allows people who do not want to adopt, to come and meet and help out in the many other ways that are needed. Driving animals to appointments, picking some thing up and so on. I know one volunteer with Rosie's , bless her heart, each and every adoption clinic she would always bake for the volunteers. What a gift she was. Adoption clinics are often held on site of a local business. What a kindness they do, by offering their premises so that potential homes can be found for an animal in need. Comparing adoption clinics to pet stores, what a shame. A rescue, does not make profit, a pet store does.
The vast majority of people I know are caring loving people who do their very best daily. I have dealt with and ongoing deal with several rescues and Veterinarians, Vet techs, volunteers, who truly care for the welfare of both foster homes and foster animals. I have nothing but admiration for all. I also know I have given good care and found loving homes for animals that really needed and deserved a second chance. Most people I know in rescue give their heart and soul, and I am proud to know them. I am proud to say I do rescue, and prouder to foster and then have placed my fosters in forever loving homes. My greatest reward is getting pictures and emails, year after year of an animal successfully placed, and seeing the joy that the animal is given, and most of all the joy that the animal has brought to the lives of others.
I am so honoured to have met so many amazing wonderful people in rescue. It helps take the shame and sting out of living in the puppy mill province of Canada and gives hope that one day, things will truly change and there will be little need for rescue.