PAW IT FORWARD!
Now, this makes our tails wag!
Through the support of our generous friends and advertisers this year, the dedication of our bloggers and YOU for reading –  Montreal Dog Blog is able to earmark a cool $1000 for charity!  What a team effort! Especially because now, we get to "Paw It Forward"!  We decided to spread the love – and divided that cash into installments of $125 and gave it to 8 of our bloggers.
Here's how they each decided to donate their charity cash and "Paw It Forward":
Meira Frankl
I chose to divy up my donation three ways: Eleven Eleven Animal Rescue, PetitsPawz, and Pit Stop Montreal Rescue. I guess you could say that all of my choices were pit related. Does it show yet that I happen to LOVE pitties?!
The first thing that came to mind was adorable, little Ruby Sue. You all know of her. That too cute for words lil blue pitty pup that Caroline of Eleven Eleven Rescue has taken on. And all of her medical issues. I knew that Eleven Eleven could really use the help, to help little Ruby Sue! So that was choice number one.
Then there's PetitsPawz. Yup, it's a cat rescue. So what do they have to do with pitties, you ask? Well, Susan of PetitsPaws will rescue other animals, even if they're not cats. And she was the one who took on that special pitty girl Bella last year, who had what was originally thought to be a torn ACL. Bella was brought to our MDB Community attention. Turns out that I knew the sister of the original owner of Bella, and I felt obliged to help. But I am not a rescuer, I'm just a dog trainer. But Susan stepped up the plate right away, and took her on. For that, I will be forever thankful to the whole PetitsPawz team.
And lastly, there is Pit Stop Montreal Rescue. I cannot say enough about them. A rescue group that was created by a group of amazing, dedicated, pit loving souls, who decided to do something about the lack of pit rescues here in Montreal. If I had more money, I'd give it to them, because I know how badly they'd love to have a facility of their own!
Maybe I am a tad biased, but these are my reasons for why I chose to donate to these three marvelous rescue groups.
Caroline Ross
Hope you don't mind but I would like to put my share forward to Ruby-Sue's neurologist appointment on Monday (great timing!).  Between her and Remi it's been tough lately to keep up. This really helps! Thank you!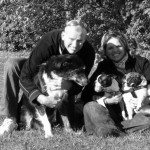 Shelly Elsliger 
I decided that I would like to divy it up: A portion to go to Teja's Animal Refuge. At 66, and for all that she does, I want Nicole (founder of Teja's) to benefit from having a little bit extra this holiday season. She is a deserving angel and this is a feel good gesture….I know she will be so appreciative!
And the rest towards Ruby Sue's (from Eleven Eleven Rescue) medical care (I have a soft spot for this little one!) Ruby Sue, a little girl in need of care and who touched my heart! Eleven Eleven Rescue – devoted, dedicated and highly respected!
Terry Price Kimmel
I have decided to give my portion to Eleven Eleven and PetitPawz this year. Since becoming a fellow blogger among them, I have been lucky enough to learn how they operate, and in my eyes it's perfection. They are foster based. This is the ideal way to run a rescue for me. What better way to know about the dog or cat you are bringing into your home than from a foster family who has seen the true personality traits in the same environment as yours. This aspect of rescue is really important to me. They think with their heads and not only with their hearts.
These two true leaders of the rescue community will never be in a situation where they are completely out of funds to pay their bills, or hoarders overwhelmed with too many animals. They know when and how to say no. Big plus.  Happy Holidays to all members of both of these wonderful organizations !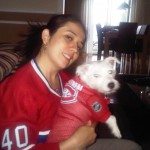 Liliana Danel
I thought about it. Since most are giving locally, I would like for the money to go from Canada to somewhere else. I would appreciate if the $ could go to Lori Kalef  for her Down for the Dogs initiative. She has helped dogs from my country (Mexico) and now she will be helping the abandoned dogs of the Everglades. I know she is also getting help for the rescue in Thailand. I think that will be a good way to help a Canadian that helps everyone.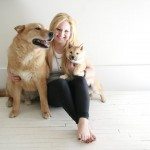 Anna Maria Ranieri
I would like my portion to go to PetitsPawz cat refuge. I think Susan is doing great work and has taken on so many more cats. My first impulse is to donate for the dogs but people forget that cats need our help too!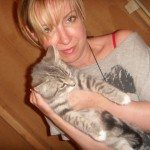 Susan Mackasey
Thank you so much for getting the voice of the animals out there, and for the generous donation. As PetitsPawz has numerous emergencies right now, I will gratefully accept the donation for PetitsPawz. This will help us to help the hoader's cats (read more here).  I just wanted to say thank you so much to those of you who are donating some or all of your portion of this generous Paw It Forward. I am so touched that this has brought tears to my eyes. We are in such a desperate place right now because of all the emergencies that this money will truly make a difference to the animals.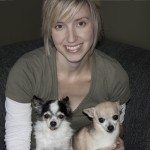 Nat Lauzon
After the largest puppy mill raid in Canadian history took place in Quebec, (with a recent happy ending – all the dogs will now be adopted into loving homes!), I wanted a portion of my donation to go to Humane Society International, who (along with local workers and volunteers) spearheaded and executed the monumental task of rescuing, caring for and now rehoming over 600 dogs!  HSI also works to help animals all around the world!
The rest of my donation went to a dog who touched my heart. We recently told you about Bloom, the Great Dane who needs a pricey surgery to help her walk without difficulty. Hopefully, she'll get her surgery in 2012, and be adopted into a loving home!
That's how Montreal Dog Blog gets to Paw It Forward this year – by helping 7 animal charities!  We hope we inspired you to make a difference in your own corner of the world!  There are so many deserving rescues, animals and charities. It doesn't matter how much you give – or if you simply donate needed items or your time to make a difference.  Just make sure to Paw It Forward!