Pugs and their people LOVE a good party, so when the holidays roll around, the stops are all pulled, and puggie mayhem is unleashed.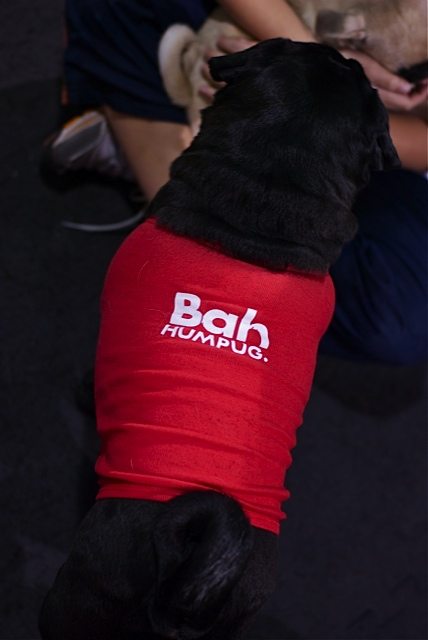 Pugalug Pug Rescue holds monthly Pugalugs – get-togethers for people and their pugs. They have the multiple purposes of providing amusement for the people, giving play time to the pugs, and – most important – raising funds for the pugs who come into rescue.
We always run into a few friends here, both old and new.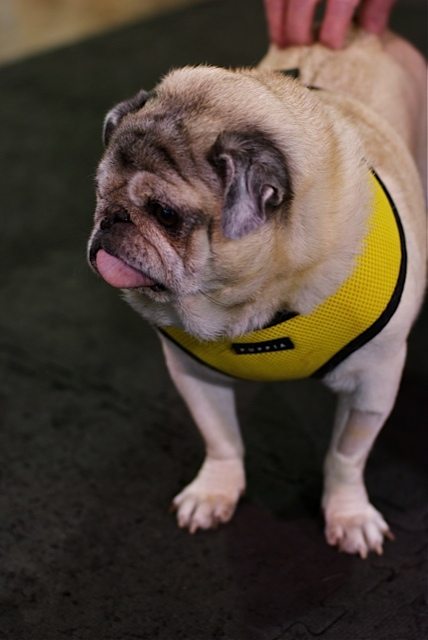 My latest transport pug, doing well and in a loving foster home. The Story of Samwise. He (like Lola) gets a bit overwhelmed at the masses of activity at a Pugalug. His amazing foster mum kept close to him the whole time. He clearly adores her.
A few of our other guests….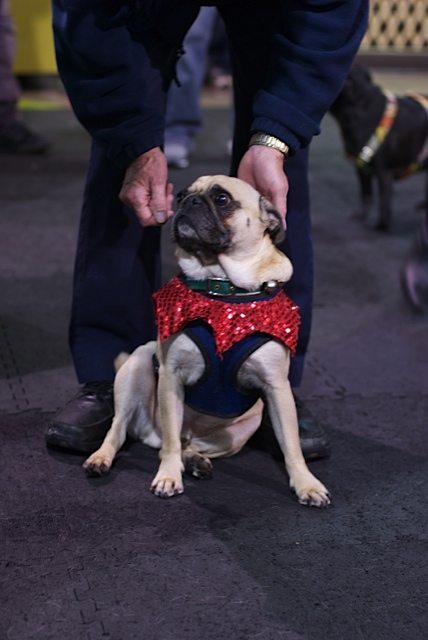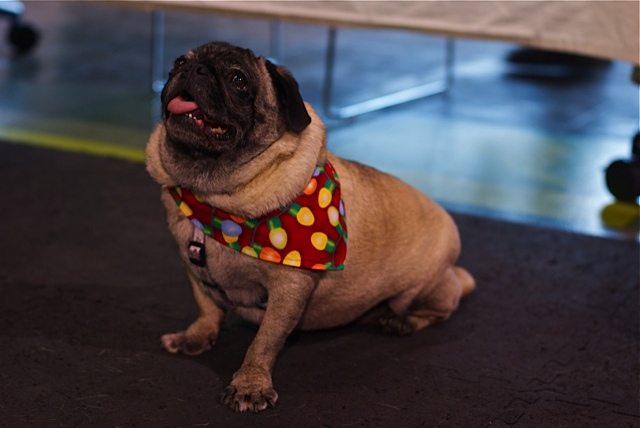 I always see the rescues as little celebrities, so when I spied little Billy, I HAD to go and spend some time with him….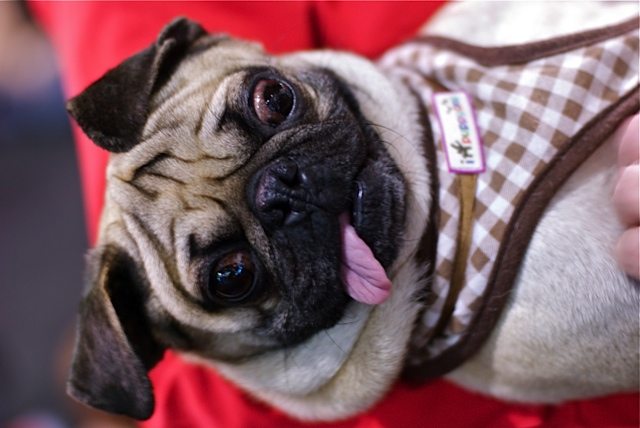 Little Billy (aka "Monkey"), happy, hilarious and HEALTHY, was there with his awesome foster mum. Billy was a young stray from Kingston, Ontario, who had developed severe pneumonia. He was facing The End, were it not for the Pugalug Pug Rescue. You can read his story here.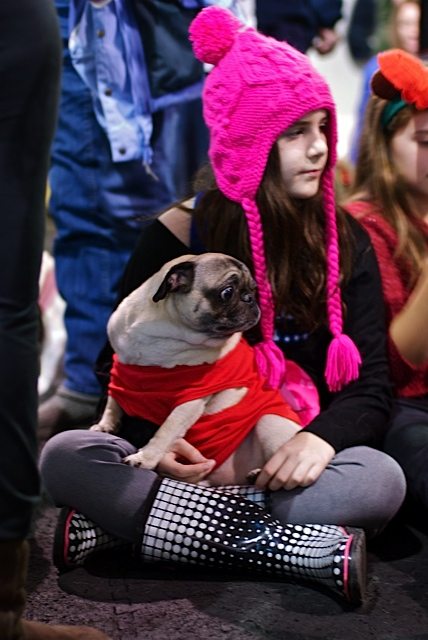 One of the most fun things to do at a Pugalug is to plant yourself on the floor, and see how many pugs you can attract in a minute. This game does involve the risk of being peed on by the more … playful males, but as long as you keep an eye out, there is nothing like being covered in PUGS!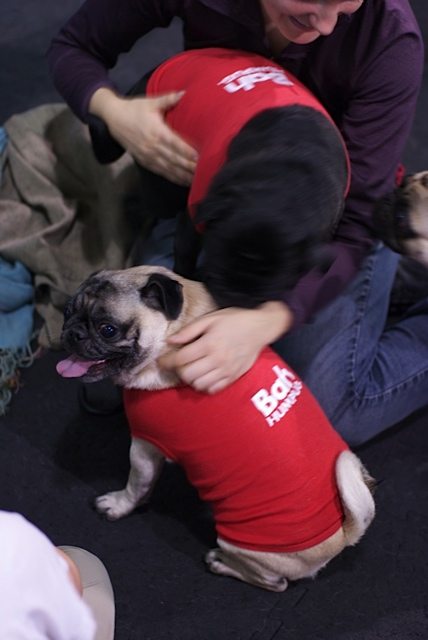 Lola Pug had her photo taken with Santa, ran a little bit with the quieter pugs, and slept for HOURS when we got home.
When you buy gifts for your four-legged friends this year, remember the creatures who will be in shelters and rescues, and give a little to them, as well. Rescues gratefully take supplies, money or volunteer time.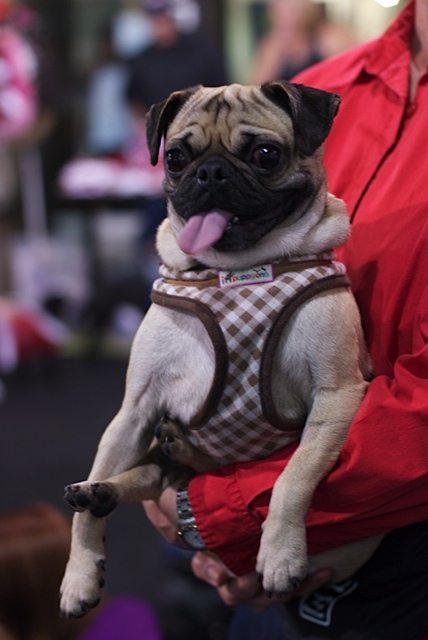 We wish everyone a very happy, furry holiday season, and a truly awesome New Year.
.