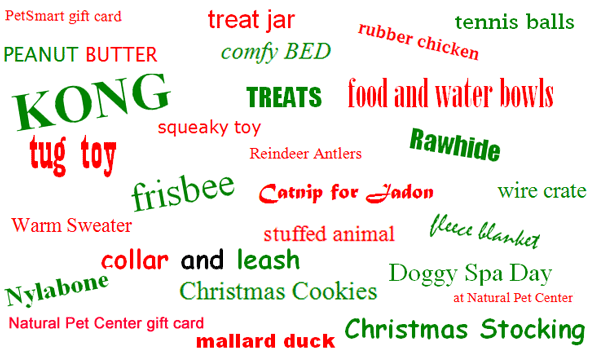 Rescues! Do you have a Holiday Wish List that you would like to share with our readers? Please let us know! We'll get the word out to our readers so they can send some cheer YOUR way this season!  
Contact us – and start your message with: "Wish List" (don't forget to include your rescue name, contact info/address where people can bring donations) we'll compile your needs into one post and let everyone know what your foster pets need for the holidays. 
Click here for our Contact Form!