Rosie to the Rescue!
You may have seen on CTV, or heard on the radio that there was a backyard breeder in Quebec City who surrendered 23 of his dogs this past week to a local rescue. We thought you would like to follow their journey. I contacted Anne Dube from Rosie Animal Adoption to find out more…
When did you first hear of this "breeder "?
On Thursday, January 19th.  We had the dogs within 24 hours.
Did they contact you directly?
We contacted them.  A volunteer got wind that he was giving away a lot of dogs online.  It is run by a 70 year old man who is getting a divorce.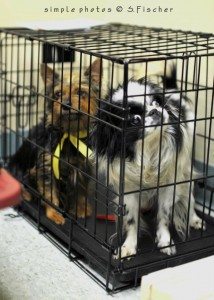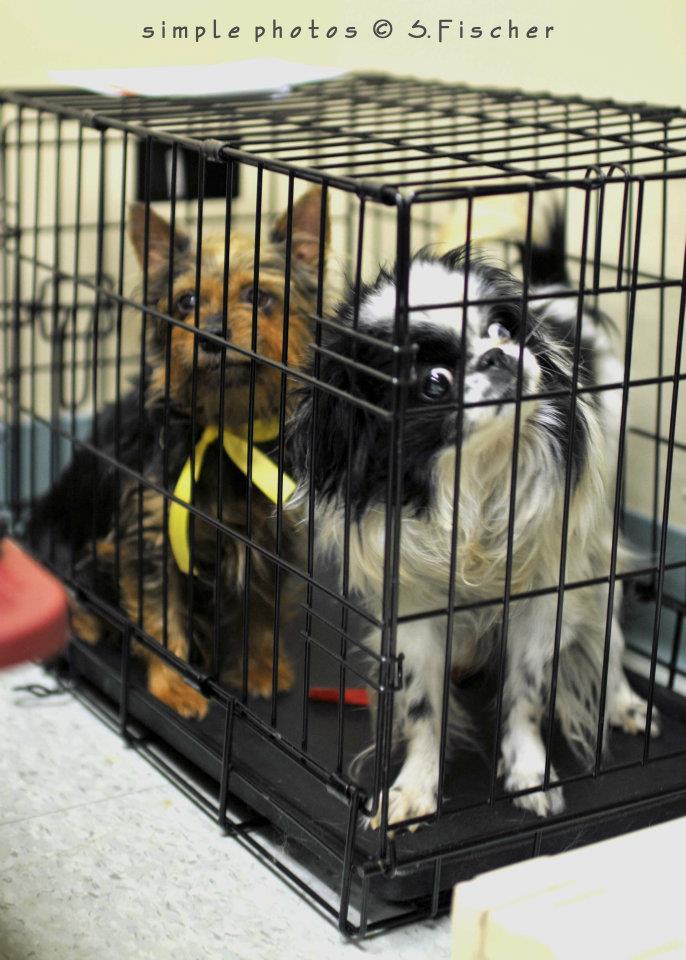 Had he heard of Rosie before?
Our volunteer told him what we do and how we operate. Foster homes, vetting and treatments, etc. He went on our website and liked what he saw. We also told him that we could give dogs to other rescues that are like minded and he agreed to surrender them to us. Often, these backyard breeders give away or sell their dogs to other back yard breeders. 
Did you have to  contact other rescues to help?
We contacted all local rescues whom we know. Everyone was on board. It was a great co-operation for giving these dogs their freedom.
 Who went to get the dogs and how many were there, did any stay behind? 
A volunteer and her husband went to get the 23 dogs near Quebec City. There were so many it was difficult to tell the amount that stayed behind. It was hard to count. 
How were they transported?
 Because it was such short notice and we did not want them to go to another "backyard breeder "we knew we had to act quick. We even needed to buy new cages on the spot as time was short. All expenses were paid by Rosie of course. Then we had to decide transportation. Finally we found an elongated van that could fit all the dogs.
Who met at Pierrefonds Animal Hospital when the truck arrived?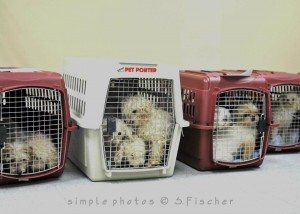 It was only Rosie volunteers present. The dogs were all let out of their cages and fed. Then we had to decide who was taking who. One shelter could not take on any medical expenses other than vaccines and spay/neuter, another could only take 2 yorkies, so we were able to begin with those.  Then came a dog who we named Mimzie. She has serious neuro problems affecting her back legs so we whisked her away upstairs. Immediately one of the Pierrefonds techs fell for her.  She went home with her that night…..
A special mention must go to Pierrefonds as they allowed Maria Cecere to work with us all night. Lots of hugs go out to her.
 How many dogs did Rosie personally have to find fosters for?
 We initially kept 10.  All the Rosie dogs have been washed and thoroughly examined. As the days go by, they are getting better and better… All of them were shy at the beginning but only one remains cautious.
   Do you need any fosters now? 
We moved 4 to another rescue that we work with as she asked for them. She had space available for small breeds and was happy to take them. We are making a call again this week to try and get more. We will need fosters for the next intake of dogs.
Thank you goes out to the following:
KIKO
ANIMATCH
REFUGE AMR
PENSION DU JARDIN SECRET
Without them, we would not have been able to save these all these dogs.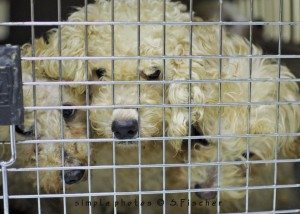 Any last thoughts?
A BIG THANK YOU TO ALL THE MORE THAN DEDICATED ROSIE VOLUNTEERS – WITHOUT EVERYONE AT ROSIE, THEY WOULD NOT HAVE HAD THEIR FREEDOM.
WE WILL NOT LEAVE THE OTHER BEHIND.  THEY WILL LEAVE THIS PLACE FOR SURE.  WE WILL GO BACK AND GET THEM OR AN AUTHORITY WILL GET THEM – ONE WAY OR THE OTHER IT IS GOING TO BE CLOSED.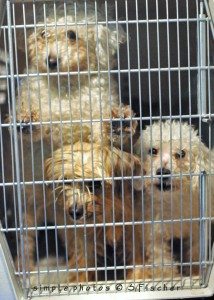 We will contact Anne again in the coming weeks to see how everyone is doing. In the meantime please visit their website, www.rosieanimaladoption.org  to get the latest news!
TPK ‎    "In rescuing animals, I lost my mind, but found my soul." ~anonymous