Fostering 101 – by Terry Price Kimmel
 I talk and cross post a lot about fostering animals. It is one of my passions and one thing I can do on a regular basis to help a homeless animal and the rescue community.
I am over the dog limit in my borough already so adoption is not an option. Shhh.
 I also love to take on small, sickly kittens.
And until recently I got away without keeping one.
But more about foster failures in later blogs.
 So many people ask questions about fostering and how it works, so I thought I would blog about it over the coming weeks to help you understand more what is involved and the benefits from it.
Please note that I speak from my own experiences and I am not out to recommend or bad mouth any Montreal-based non profit organizations. I did co-direct a rescue for six years who is solely foster based. Today, I continue to foster for a few different groups as well as spend time on puppy mill seizures.
Finding the right foster animal and rescue
Not every rescue or shelter in Montreal runs a foster program. The ones that do are always looking for new souls to convert. I have never once heard someone say, "We are all full up on fosters. Don't want more. Need not apply."  Foster homes, like the animals they shelter, are always in need. A reputable rescue will not take on more animals than it has room for. Before the dog or cat can be saved, plans are in already in motion 5 steps ahead. It's not enough to worry about it later. This is what puts many shelters in dire straights… or how hoarding begins.  A good rescue will always think with their heart but use their head. And reputation goes along way in rescue. So you must have several fosters on call for immediate intake and for back up. Or some at certain times of the year so regular fosters can take vacations, Spring Break, etc.
So if you are thinking they probably don't need little old me, you're wrong.

And
Montreal rescues are desperate for fosters right now.
Evaluate your home situation first
Do I have the space to accommodate an additional or new animal?
Will my existing pets tolerate a new one? Perhaps if you have many cats for example, you are better off to foster a kitten rather than one who is older.
Have a senior dog? He won't love that puppy in his face so much.
Work all day? Bottle fed kittens are not for you. Unless you work for me.
Does your dog get along well with other animals? If the thought of another giant breed dog in the kitchen tires you out, opt for a small breed or a kitten but make certain everyone will have their space and get along.
Transportation. Do you have the means to transport the animal for adoption clinics, vet visits? If not, you have to provide this information in the very beginning of your application. And yes, you do have to apply. Any worthy rescue will just not hand over their rescues to anyone. The procedure can be longer than an actual adoption. You will now become a part of this rescues roster. You must be viable.
Space to keep a crate, bed, food.
But, be Prepared
 Yes, be prepared mentally. To be a foster parent you have to remember that the animal is only here temporarily and must move on. You are doing a wonderful thing by getting them ready to be a permanent family member for someone. At the end of the fostering process, especially your first, it can be very difficult to let go.
Next week: 
How to find the right rescue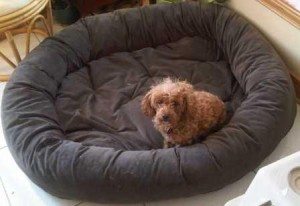 If you are interested in fostering and have a question – you can email me at terry@montrealdogblog.com and we will try and help you find the right fit.
TPK ‎    "In rescuing animals, I lost my mind, but found my soul." ~anonymous