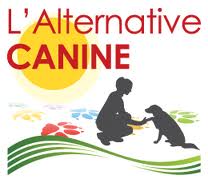 Is your pup the love of your life? How about treating  your furbabies to a "pawdicure" and a photo session this Valentine's Day!
On February 12, come meet L'Alternative Canine at the Centre Canin Heidi & Cie in Longueuil, where your little one will be getting his nails done and can be photographed for a good cause.
Activities and Fees:
– "Pawdicure" by Marie-Lyne Heidi and Co.: $ 10 (tips are welcome!)
– Session Photo by Alexandra Draghici Life In Focus: $ 25, entitling you to 2 4×6 photos (by appointment)
– Mini-conference on desensitization to handling /care by Isabelle Borremans
– Handmade "Tug" toys by members of L'Alternative Canine for sale (3 sizes: small $ 5, medium $ 8, $ 10 large)
Proceeds from this event will be donated to L'Alternative Canine!
To make an appointment for the photo session, please call Heidi at 450-616-2267 and Co.
L'Alternative Canine looks forward to meeting you and your lovable furbabies!
Date: Feb 12
Time: 11am to 4pm
Where: Centre canin Heidi & cie
1270 Sainte-Hélène, Longueuil, QC J4K3S6