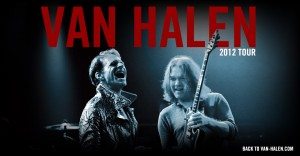 APPROX 1 IN 16 CHANCES TO WIN*
Montreal Dog Blog and PetitsPawz are raffling off the following items:
A) ONE SET OF VAN HALEN TICKETS (2 tickets)
Date: Thursday March 15th, 2012
Where: Bell Center, 7:30 pm
Seats: Floor – Section Nord, Row X, Seats 5 & 6
B) ALBUM– AUTOGRAPHED BY VAN HALEN
Beautifully presented
Comes with certificate of authenticity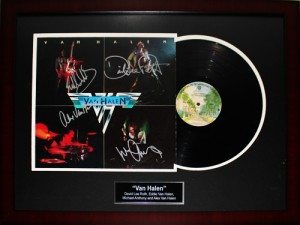 C) AUTOGRAPHED PHOTO OF CARLOS SANTANA
Beautifully presented
Comes with certificate of authenticity
D) GOLD & DIAMOND TENNIS BRACELET
Gold with diamond chips
Worth approximately $800
E) House of Shoes – $100 Gift Certificate for Shoe Apparel
Brand name designer shoes at great prices
F) Ipod Shuffle
G) Naturopath Gift Certificate
60 to 90 minute session
Value – $125
H) Handcrafted Soap Basket
Beautiful basket of soaps
Value –$150
I) Litter Locker (5)
Quick & Easy litter disposal system
RAFFLE:
$10 – for 1 entry
$20 for 3 entries
$50 for 10 entries
ABOUT PETITSPAWZ:
PetitsPawz is a volunteer-based, registered local rescue, tackling the huge issue of stray cats in the Montreal area. Recently, PetitsPawz has rescued over 30 kittens. They need funds for vet treatment, vaccinations and sterilizations. If you like, you can make your donation in someone else's name and feel good about where your money is going!  BTW:  The raffle 'ticket' is a virtual ticket – you will not receive a ballot in the mail, however you will receive a confirmation by email.
HOW TO ENTER THE DRAW:
Click:  Donate Now
Donation Amount: enter a minimum of $10 for one ticket (or $20 for 3, $50 for 10)
Fund/Designation: select the corresponding designation from the drop-down menu.
Message Box:  include your phone # and/or e-mail – the manner in which you want to be contacted if you win.
Dedications (optional):  you can 'gift' this as a charitable donation on someone else's behalf if you like – great gift idea!
You will get a tax receipt for your donation.
BY CHEQUE:
You can also enter by sending a cheque to:
PetitsPawz
1125 Moffat Ave.,
Verdun, Quebec
H4H 1Z1  (but make sure you send it with enough time to spare! We can't be responsible for cheques that arrive past the draw date!)
Tickets on sale until March 4 – 6pm
Tirage le 4 mars, 2011 /  Draw takes place March 4 – 6pm at PetitsPawz Adoption Day. Winners will be announced on facebook and will be called and emailed.