Montreal Dog Blog is excited to team up with the Montreal SPCA for this year's St. Patrick's Day Parade on Sunday, March 18th!
This year's theme is "Be a Super-Hero!  Rescue me!" and events like this one just wouldn't be possible without the support of the SPCA's extended family – volunteers!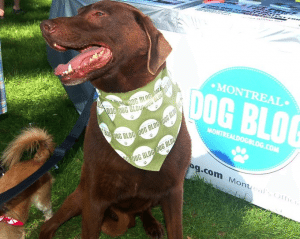 Would you like to be part of the longest-running St. Patrick's Parade in North America? It's the 188th edition of the parade – with upwards of half a million spectators!
Volunteers are needed to:
* carry banners
* distribute pamphlets
* 30-50 dog walkers and their dogs!
* Montreal Dog Blog will hand out our signature (GREEN) bandanas for anyone in the crowd with their dogs! (We are now full for the MDB volunteer quota – thanks everyone! But the SPCA still needs parade volunteers – so come on out!)
If you're interested in volunteering for the SPCA: please e-mail Erik Hamon with your name, phone number and what you'd role you'd like to fill: spcaparade@gmail.com
NOTES: The parade would require about 3 hours of your time – starting with being at the meeting site around 11 -11:30 am.  The route can take about 90 mins or so, starting at noon.
This year, the SPCA will supply volunteers with green super-hero capes they can wear in the parade!  They will be a decent size, easily worn over your coat or jacket. If you are bringing a dog, we invite you to dress him/her in a super-hero costume! 
Thanks and Happy St. Patrick's Day!!