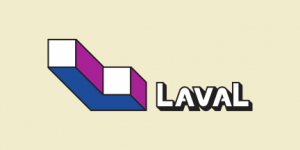 Last week the Courrier Laval announced that the city of Laval has finally made a decision on allowing the Centre d'adoption d'animaux de compagnie du Québec (CAACQ) to assist the municipality in their search to find an alternative to the animal services offered by the pound Berger Blanc.
The new non-profit organization, Les services animaliers de Laval, has already been set up. Ms. Liza Frulla, former Liberal Federal and Provincial Cabinet Minister, will be the head of the organization. The CAACQ was entrusted to create a new animal non-profit organization that emulates the model of the City of Calgary's Animal Control. This project shall also include an official day for the adoption of pets and conduct microchip clinics.
Nadine Lussier, spokesperson for the City of Laval, informed that the city will invest in the construction of a building that will be on a lot owned by the city next to the Autoroute 25. But, she explains, the city does not want full control over the animal service center and is seeking other methods that will help finance the project.
Animal advocate Danielle Doyon, resident of the city of Laval and known for her editorial  piece "Berger Blanc: Quebec is Guilty", expressed her excitement about this new initiative by the city. She states:
"I am very very pleased with the news. The city is investing time and money in a major project that will set an example for other cities in Quebec. I am very confident on the expertise of CAACQ overseeing the project. I know they will fulfill the project accordingly. Liza Frulla, is familiar with the issues related to animal management in addition to having extensive experience in politics, media, and public projects. This is what I had asked from the start, that the city invest money, time and resources. I am proud of the efforts of my city. The idea of ​​this project coming about helps me to "tolerate" the Berger Blanc while it is under contract with Laval. I know that their days are numbered in Laval and I'm very happy for that."
The city of Laval has set May 26 of this year as the official date to be named as "Pet Adoption Day." According to Ms. Lussier, the animals will come from ethical animal shelters and the municipality will assure that all the pets will be in good health and fixed. She explains that education will be provided  in order to sensibilize people on the topic of animal abandonment and the importance of spaying/neutering.
The year of 2011 was a very somber year for animals and for animal activists in the Montreal and Laval areas. The city of Laval is taking action and hearing people's demands. This could lead to a ripple effect and hopefully other cities will fall for the "copy cat" effect and animal welfare in the province will improve.