My parents are getting older.  They live in New Brunswick but I think more and more about them everyday.  I do wish I was closer at times!  They have a dog, Kalua! I rescued Kalua 12 years ago and I will never forget when my Mom Molly came up to get her and I secured a trip back home by Via ensuring the cabin crew took very good care of the both of them..and that they did! That was eleven years ago and Kalua has had a fantastic life. In fact, Kalua went to NB at a time when both my parents had just lost a dog, so Kalua was just what the Naturopath ordered:)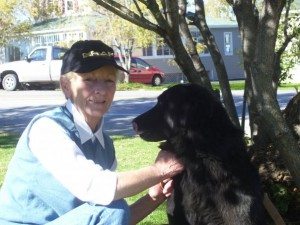 My parents have always had "rescued" dogs..not dogs they adopted but literally homeless dogs!  I guess that is why my heart is so big when it comes to the plight of animal welfare.
My parents know that if anything happened, I would be there in a jiffy to make sure Kalua was taken care of.  They know me well.  But not all families have that security of knowing that a family member will take over if something happens.  How many stories do we hear of pets that have lived the majority of their lives with owners who suddenly can no longer take care of them due to illness or even sudden death?  Unfortunately, many pets are left behind and often put it shelters, given away, or euthanized because there is no "new" care-giver to take over..breaks my heart! These pets often get thrown into a world of insecurity; the world of the unknown.  Kalua would not know that but she is one of the lucky ones!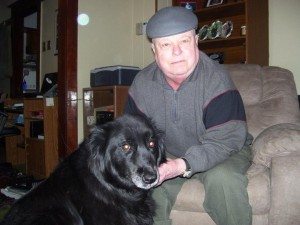 So, I've been thinking a lot about our little ones and if something happened..what would the backup plan be?   It's hard to think about and probably something most of us simply choose not to think  about, but hey..what if?  Unfortunately, I am not Leona Helmsley who could leave behind a pet trust fund of $12 million for her Maltese,  but I do understand and would want our pets taken care of if something did happen! We had our Wills done a few years ago.  We put the long-term care of our pets under my parents' names but realize that we must make some adjustments and have a plan B; a possible trust that would ensure they are cared for and that there will be funds available for the unexpected or unanticipated.
In the Will, it will be important for us to designate at least 2 responsible caregivers, the responsibilities involved and any speciifcs ( health issues, routines, habits, exercise needs, diet, etc), and temporary care if necessary especially since our families do not live close-by.  I know that there are only specific ( and well thought about) people and rescues/facilities that we would entrust with their care and well-being!
We have also been looking into pet insurance and weighing the costs, benefits, etc.  Companies such as Petsecure, PCFinancial, PurinaCare are all Canadian based and options to look into. Nothing we will jump into overnight but just something we will consider! According to the ASPCA, approximate annual "pet"costs are: Dog – $1500, Cat – $1035, Rabbit – $1055, Guinea Pig – $705, Bird – $270, Fish – $235.
Other actions that we have taken are simple but important:
We now carry a card with our pets' information and numbers to call if something happens.
We have a sticker (emergency notice) on the window outlining number of pets and details in case of fire.
We have a file for all our pets at the same vet with all pertinent information specific to each one.
We ensured that one neighbor (and one friend) has a key to our house and knows how many pets we have.
Some might say, it's early to be thinking about this but life is fragile and just the thought of them not being cared for, sends shivers through my body. I know many of you resonate when I say  that our pets are like our children, and would we not have caregivers selected for our children? Of course we would!
The well-being of our Furkids is important!