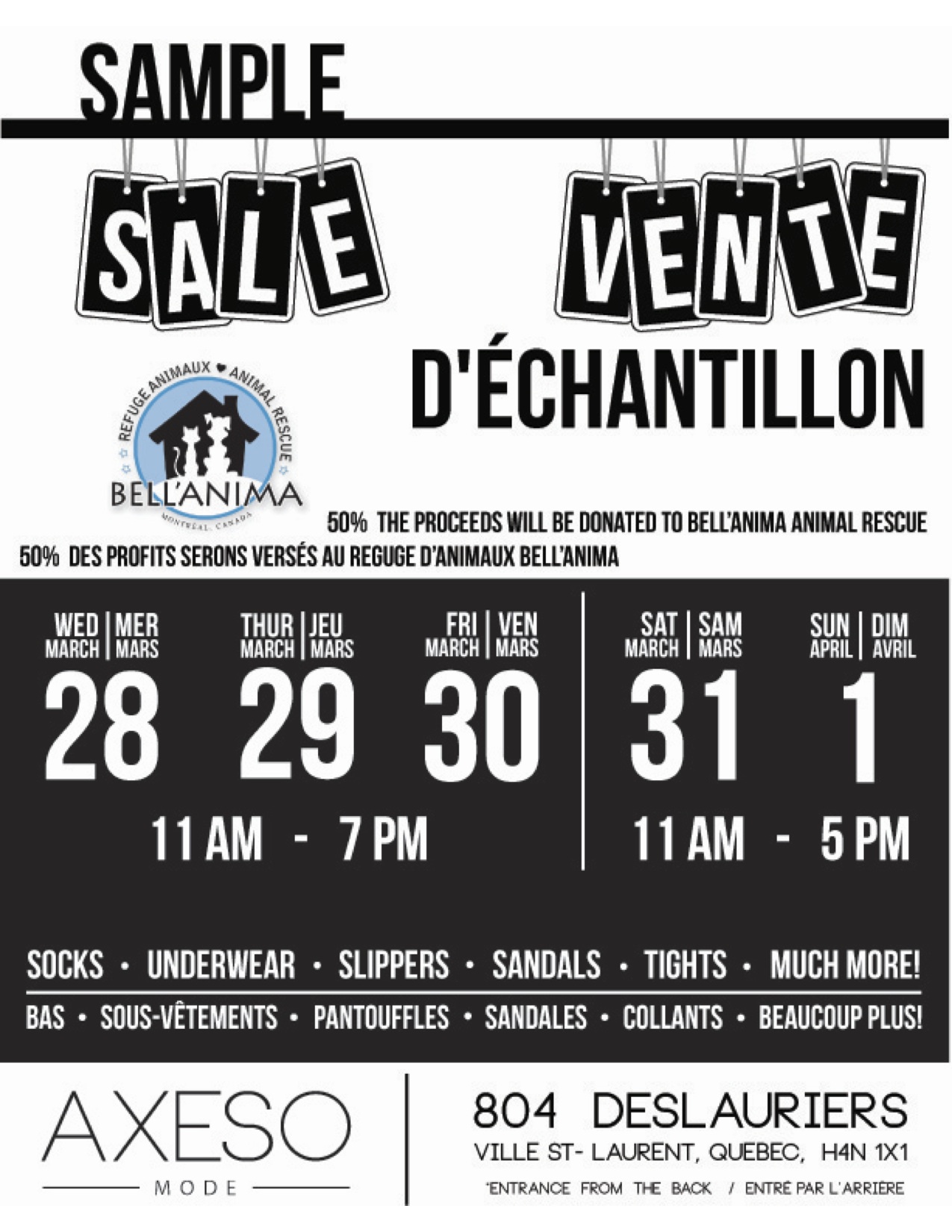 Axeso Mode is excited to announce that they will be holding a sample sale to raise money for animal rescue. Half of the proceeds will be donated to Bell'Anima.
Please feel free to download the flyer for the event and share with your family, friends and cowork…ers!
You will find socks, underwear, women's tights, etc. LOTS OF REALLY GREAT STUFF! We'd love if you came and took a look.
Prices will be AMAZING!
Click Here for some of the pictures of the stuff!
Hours will be as follows:
Wednesday March 28th – 11am to 7pm
Thursday March 29th – 11am to 7pm
Friday March 30th – 11am to 7pm
Saturday March 31st – 11am to 5pm
Sunday April 1st – 11am to 5pm
Please join them! As always, it's for a good cause AND you get to SHOP at the same time! 🙂
Address is: 804 Deslauriers, Ville Saint-Laurent, H4N1X1 – back entrance access from Lebeau street.