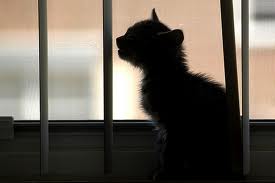 According to the Montreal SPCA, although moving day is still a few weeks away, they are receiving over 30 cats a day from owners who made the decision of abandoning their companion animals and even receiving domestic cats that were found as strays. On June 14 of this year, the Montreal SPCA sent out a press release informing the public that the shelter has received over 80 cats from a hoarding situation in Le Plateau.
"We are currently experiencing a huge augmentation in cat intakes, which is more than we even expected for this time of the year. We are so grateful to have our Annex/Emergency shelter facility in order to house the 80 cats that we are taking in from this hoarding situation." said Alanna Devine, Director of Animal Advocacy at the Montreal SPCA. "At this time we are also reaching out to the public and asking people to consider adopting or temporarily fostering a cat. We absolutely need the community's support in order to help us help the cats at our shelter".
At this moment the surrendered cats from the hoarding situation are under the care of the Montreal SPCA team of vets  and animal care staff. Once they are tended to and assessed by their team of professionals, the cats will be available for fostering or adoption. Some of these rescued cats are said to be hearing impaired.
The Montreal SPCA is continuing their special "Cat-athon" adoption event this Friday, Saturday and Sunday. The Montreal SPCA will absorb a portion of the cat adoption fees. The adoption fee for adult cats will be reduced to 50$ and the adoption fees for kitten reduced to 75$ As always, the adoption fees will include sterilization, vaccination, deworming and microchiping and a 30-day health-guaranty.
People that are interested in adopting,  are welcomed to visit the SPCA main shelter located at 5215 Jean Talon Ouest or the Annexe (emergency shelter) at 7314 Mountain Sights between 12pm-8pm Monday through Friday and 11am-5pm Saturday and Sunday. For people interested in fostering, please contact the foster department, preferably by e-mail at pfa_fp@spcamontreal.com or by phone at (514) 735-2711 x2237.