THIS CONTEST IS NOW CLOSED! 🙂
The easiest contest in town!
Brandy's and Montreal Dog Blog have teamed up to bring you the ultimate prize giveaway!
3 MONTHS OF FREE DOG OR CAT FOOD!
Here's how to win: 
1. "Like" Brandy's Holistic Centre and Canine Café  and Montreal Dog Blog on Facebook
2. When your're on either Fanpage, find the image (shown below) and then SHARE it to your  own Facebook wall between now and the end of August (just once will do! :)) –  and you will automatically be entered to win FREE DOG OR CAT FOOD FOR 3 MONTHS! (1 x 30lbs bag per month for dogs or 1 x 15lbs bag per month for cats. Take a look at Brandy's premium pet foods right here).
And hey, even if you don't have a pet,  join the contest anyways!  Brandy's will gladly give the food away to a local animal charity of your choice in your name.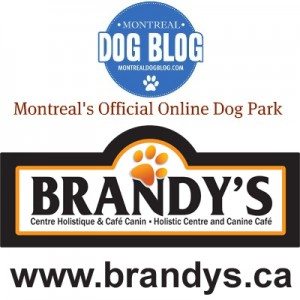 Note:  Don't copy/paste this image. You need to share from either of our FB pages, so we can find you! 🙂 Good luck!