DO YOU KNOW ABOUT LE NICHOIR?
Le Nichoir Wild Bird Rehabilitation Centre is a registered non-profit organization located in Hudson. Founded in 1994, the Centre has cared for thousands of wild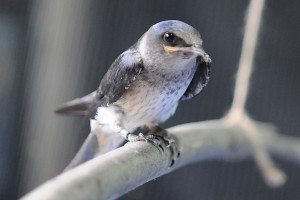 birds, including hundreds of ducklings and returned them to their natural habitat.  Le Nichoir has become an educational resource well known for its expertise and is the largest rehabilitation Centre for songbirds in Canada. Le Nichoir's mission is to conserve wild birds as part of our natural heritage. For more information about Le Nichoir contact Susan Wylie at 450-458-2809 or info@lenichoir.org or visit www.lenichoir.org.
DONATE THOUSANDS OF DOLLARS WITH ONE CLICK!
Le Nichoir was chosen to be part of Jamieson Vitamins' 'Call for the Wild'.  Le Nichoir needs funds to build a new center, to care for our feathered friends when they need a helping hand.  You can vote once a day, and that vote translates into cold hard cash for the Nichoir!!
Just go to:  https://www.facebook.com/jamiesonvitamins/app_224227614283783  and cast your vote! Le Nichoir is currently in FIRST PLACE! But the race is tight, so vote as often as you can. The voting goes til Sept. 16th.
LE NICHOIR FUNDRAISER
2 Barn Owls  are holding a fundraiser on Saturday September 15th for Le Nichoir.   "2 Barn Owls Bluegrass & Billy Boot benefit for the Birds"….think Bluegrass Music, Beer, chili – and lots of cool stuff you could go home with, local business participation…….all for the birds!  422 c Main Road Hudson Qc. J0P 1H0