THIS CONTEST IS NOW CLOSED. THANKS FOR YOUR ENTRIES!
Nowadays, "Green Cleaning" is something that a lot of pet owners take to heart! Using safe products in our home is good for us, our pets AND the environment! Fortunately, there are many options available to clean our homes without harming anything in the process (Okay – except maybe dirt). 🙂
This week, we're teaming up with the good folks at Green Dolphin to bring you an eco-savvy "Green Cleaning" prize pack!
ABOUT GREEN DOLPHIN: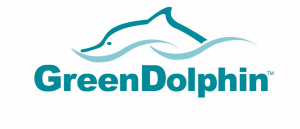 Green Dolphin is a Canadian manufacturer and distributor of green-cleaning and healthy home products. Stop by their website and check out their great products, including three pet related products.  People today are becoming increasingly aware of the negative impact of using harmful cleaners within their homes, especially around their pets and children. Green Dolphin products are as effective (and often more effective) than leading conventional products that pose risks to both users and the environment.
THE PRIZE: 
Our winner will receive a trio of Green Dolphin products, including 2 designed for your pets!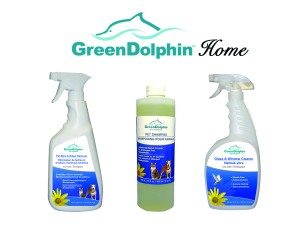 Pet Stain & Odour Remover:  
Quickly and safely eliminate pet odours using a blend of natural bacterial enzymes. This convenient spray is eco-friendly and features a light herbal scent.
Pet Shampoo:  
Your pet can be both squeaky clean AND green with this biodegradable pet shampoo. Powered by non-ionic surfactants, this shampoo is pH balanced to be kind to your pet's skin and the environment.
Glass & Window Cleaner:  
This ammonia-free cleaner leaves your windows and other hard surfaces sparkling and streak free. Powered by surfactants derived from botanical sources, this cleaner is high performing and VOC free!
HOW TO WIN!
1) "Like" Green Dolphin on Facebook!
2) Simply fill out the contest form here (one entry is sufficient)!
Good luck! We'll pick a winner on Monday September 10th!
ADDED BONUS FOR MONTREAL DOG BLOG READERS: 
This month ONLY, MDB readers can enter the promo code: mdb when ordering through the Green Dolphin website – and you'll receive 20% off your purchase!