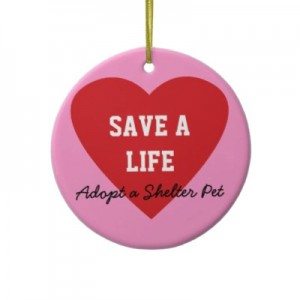 According to a press release given out by the Montreal SPCA, the animal control facility and the City of Montreal will join forces in order to have more than 200 animals adopted in 3 days. More than just finding homes for abandoned animals, the Montreal SPCA and the City of Montreal want to promote the importance of adopting a shelter animal rather than buying one from a pet store. The Montreal SPCA wants to show the public that adopting from an animal shelter, they are giving a second chance to an abandoned animal that had not fault for ending at a shelter. It is also informed that there will be adoption counselors in order to guide families in finding the right animal companion to be part of their family.
"Montreal's SPCA is delighted to partner with the City of Montreal in the "Operation Adoption" that will result in so many animals finding forever homes. As Canada's oldest humane organization, Montreal's SPCA recognizes the tremendous value of working within a network of cities, boroughs and grass-roots animal rescue organizations to end the tragic overpopulation of dogs and cats on the island. Every day, our staff care for hundreds of beautiful dogs, cats, rabbits and other animals. We look forward to the day when it is no longer necessary to have large animal shelters caring for homeless and neglected animals. Until then, we will work tirelessly to implement programs aimed at ending overpopulation and cruelty, strengthening animal protection laws, and fostering the spirit of compassion for all living beings," said Nicholas Gilman, Executive Director of the Montreal SPCA.
"Last week, Montréal took an important step in terms of animal management, by announcing the opening in 2014 of a municipal animal services center. The SPCA adoption clinic, in which we are participating today, shares the same objectives, and is part of pro-active actions through which the city encourages the well-being of domestic animals. I invite Montrealers who are looking for a pet to go to the SPCA adoption clinic. Animals will benefit from high-quality care. Adoption is a very responsible gesture," said Richard Deschamps, Vice-Chairman of the Montréal Executive Committee responsible for citizen services.
The City of Montreal will offer a starter kit valued at approximately 100$ to each family who adopts a dog or cat from the Montreal SPCA.
"Operation adoption" welcomes you to visit the Montreal SPCA (located at 5215, rue Jean-Talon West, in Montreal) and the Annex of the SPCA (located at 7314 Mountain Sights, one block south of the SPCA). The opening hours of the adoption clinic during these three days are as follows:
Friday, October 26: from 11:00 am to 11:00 pm.
Saturday, October 27: from 11:00 am to 11:00 pm.
Sunday, October 28: from 11:00 am to 11:00 pm.
In the press release, the Montreal SPCA also informs readers of other animal rescue organizations that will be having adoption days through that weekend.  Please follow the given links in order for more information:
– Rosie Animal Adoption: www.rosieanimaladoption.ca
– Kiko: www.kikodogrescue.ca
– Chatopia: http://www.petfinder.com/shelters/QC35.html