(cover image by: Photography by Amy Grauer) 
On December 1st, MDB and Guardian's Best Foundation threw a big ol' party for the animal rescue community, their friends, supporter and pets.  It was the culmination of 5 months of work by dozens of individuals, so we could treat the animal rescue community to a night out – to have them connect with each other, share ideas and support one another. (Please read MDB creator Nat Lauzon's Thank you Note).
$7000 in Grant money from Guardian's Best Foundation was awarded to these deserving rescues:
Birch Haven Rescue and Rehabilitation Services  ($500)
Pit Stop Rescue ($1500)
PetitsPawz  ($5000)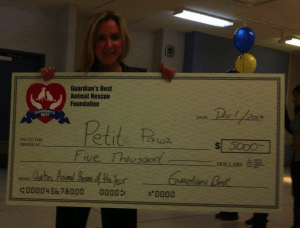 Montreal Dog Blog made additional donations of $300 each to: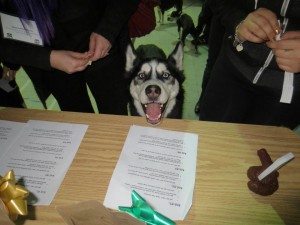 The raffle draw raised a whopping $900. Every penny will go back into the rescue community in this year's Paw It Forward movement with Montreal Dog Blog, in addition to the ad revenue already earmarked for charity (see Paw It Forward from last year).
The turnout was wonderful, the evening had a real sense of community – and we can't thank you enough for coming.  We hope you had a blast & walked out of there with a sense of true community support.  And we hope to do it up bigger and better next year!
---
Check out some videos of the night, edited by our partners at Guardian's Best!