It's the most wonderful time of the year! MDB loves the holiday season because this is when our bloggers get to "Paw It Forward" – to rescues that mean a lot to us!
Where The Money Comes From
Our generous advertisers! The folks you see in the sidebar on the right hand side of this page – AND in the "Montreal Resources" dropdown listings up top. We can't thank them enough for their continued support.  (MDB has never changed its advertising rates and remains highly affordable compared with traditional media – given our substantial niche readership. We feel it's important for those offering quality pet services to be able to reach their intended audiences).
The revenue from these ad purchases goes back into helping pets in our community in these ways:
How Much Did we Give Back in 2012?
Thanks to our very first calendar project with Guardian's Best – MDB helped give back a total of nearly $10,000 to rescues this year!
 Paw It Foward 2012 
For this year's Paw It Forward movement,  MDB is personally able to donate $1800 to rescues! ( this includes the $900 raised at our Rescuer of the Year raffle on December 1st).  The money was divided among our most dedicated bloggers in 2012!  They each have $450 to gift to the charit(ies) of their choice.  Let's see who they chose this year and why!
---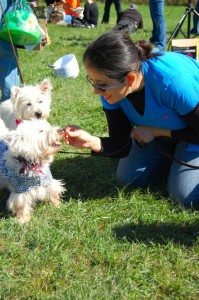 Liliana Danel:
I would like to give 225$ dollars to a rescue that is very close to my heart. I did not know this rescue till the first rescue operation from the "kennels" of Paws R Us.
Westies in Need, took in all the lovely westies and gave them a chance at life and great families. I was very attached to a special westie boy. All that I prayed is that he would end up in a great home that would give him all the love and happiness in the world. I cried when I said goodbye and a year later I was blessed to see him again during the Westie Walk in Ottawa. I had never seen so many happy dogs and their families. I was blessed to see that special little boy as well as another little girl that escaped Paws R Us. I knew that my prayers were answered and that these pups as well as many other westies were in good hands thanks to a great rescue that does everything possible for so many westies to find a happy forever after.
125$ Goes to Bell'Anima Rescue. They are active and a very united group. They have helped so many animals and with their innovating campaigns of fundraisers, they continue to strive and make a difference in our society. I know that Bell'Anima rescue is making a difference in our society and will continue saving many lives for many years to come. Thank you for all you do Bell'Anima!
100$ goes to a rescue that makes a huge difference for the little abandoned furfriends of the Montreal Area. Jodie's Jiggley Piggley Farm – Halfway House for Unappreciated Guinea Pigs educates humans about these little furfriends and works hard in promoting their adoption. I was there when it was time for my wedding in 2008 and I needed someone to babysit my rabbits. I got to meet these rescue and the amazing work they do.
---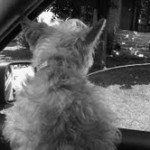 Terry Price Kimmel 
What seems like a lifetime ago my first venture into hands on animal rescue was a "shelter" on the outskirts of Montreal.  I spent several hours on site and more on the phone in my office trying to help these forgotten dogs and cats whose only source of comfort was a few volunteers…. and boiled hot dogs on Sundays.
Some had been sentenced to this fate for many years and sat cold, hungry and lonely until their demise.
It was overwhelming.
It changed my life and who I am.
While I am not an advocate of no kill rescue, I do respect a certain few who truly devote their efforts trying to help better the chances of finding homes.  I would like to donate my share to Frontier Animal Society, also outside Montreal.
Unknown to me just a year ago, they have come a long way in a short time with a great new influx of volunteers behind them including the wonderful Caroline Kemp. These animals are well cared for and loved and just want a home of their own. But because they are further outside the city they are forgotten souls as well.  Please don't forget them or those who are trying to help, and check their site often.  Happy Holidays!
---

Lissa Altschuler 
I would like to donate my honorarium to Eleven Eleven Rescue in memory of "Oscar" who unfortunately passed away recently following complications from a spay surgery. Oscar was an adorable little kitten who was waiting to meet her future adoptive parents following the surgery. Tragically, after receiving her induction medication, it was discovered that she had a condition called "Megaesophagus."
With Megaesophagus, there is decreased or absent motility of the esophagus which carries a very poor prognosis. Caroline Ross had to quickly decide what would be best for this little kitten, who was struggling to breathe. She had to make a gut wrenching decision to end the kitten's suffering, even if faced with many opposing views. I applaud they Eleven Eleven Rescue founder for ultimately doing what is best for the animal even if it didn't feel very good.
---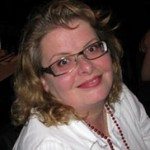 Meira Frankl  
It should come as no surprise to anyone that I am a huge pit bull lover.  I donate my time in the summer, offering free training sessions for bully breeds (Pitties In The Park), in conjunction with Pit Stop Montreal Rescue.  I believe in showing people that pit bulls don't need any special training, nothing different than any other type of dog.  I really believe in showing people that pit bulls do not need harsh training methods because they are 'strong breeds' or 'red zone breeds'.  I also strongly believe in showing our pit bulls in the best positive light possible.  Well behaved, happy dogs, wearing regular flat collars, or better yet, front clip harnesses!  I love helping to make our pit bulls ambassadors for the breed, showing everyone how well behaved and happy we can be.
This is something near and dear to my heart, because I know that one of the biggest reasons, though of course not the only one, that dogs are relinquished to shelters, rescues and pounds is due to behavioral issues.  I know that one in four puppies don't reach their first birthdays in their first home.  We all know the devastating effects of BSL, and how BSL laws have not shown any increase to public safety.  We also know that pit bull type dogs make up a large majority of dogs who fill up our shelters.  I know that way too many of them are being bred, all for a quick buck, without any concern to those puppies who may end up being put to sleep because there are not enough homes for them, and that their shelter spaces have run out.
And I highly commend Pit Stop Montreal Rescue for stepping up to the plate, for being Montreal's only, (and much needed!) pit bull rescue.  I fully support them for doing an excellent job.  For getting their dogs into fosters, for supporting their fosters and adopters, for ensuring that each and every bully breed that comes through their rescue gets either spayed or neutered, so that fewer bully dogs will end up being put to sleep.  For educating the public about the true nature of the bully breeds, and dispelling the myths that surround them.
This is why I am donating my share of Paw It Forward ($450) to Pit Stop Montreal Rescue.  I know that this money will go towards spaying and neutering many dogs, and I know that the money will be put to very good use, in saving more pit bull type dogs.  Happy Happy Holidays, Pit Stop Montreal Rescue….here is to a Happy New Marvelous Year!
---
[youtube]http://www.youtube.com/watch?v=h4qpTyIGNsQ[/youtube]
---