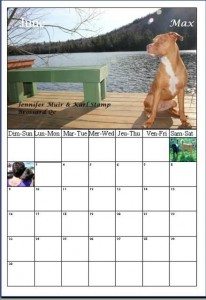 With your generous donation of 25$ you could have your beloved furfriend on the 2013 Bell'Anima Calendar and a receive a copy of the calendar!
All you have to do is email iSponsor@BellAnima.org and include the following:
1.The picture of your best friend!
2.The name of your best friend, your name or your family's name
3.Dates you would like him/her/them featured (25$ /date)
4.City and Province you live in
5.Delivery address where you want the calendar delivered
If you wish to feature a family member who has passed, please indicate  "in loving memory"
Help Bell'Anima rescue with your donation in order for them to continue saving the lives of so many animals.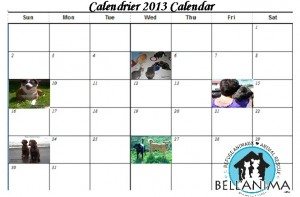 BONUS! Your photo will be featured on their Facebook page on the very day you reserved!
The dates will be reserved on first come, first serve basis!
Like Bell'Anima Rescue on Facebook click here
Bell'Anima Rescue (@BellAnimaRescue) on Twitter click here