From the team of Montreal Dog Blog:
To the family and friends of Nicole Messier;
Please accept our most heartfelt sympathies for your loss. Our thoughts are with you and your family during this difficult time.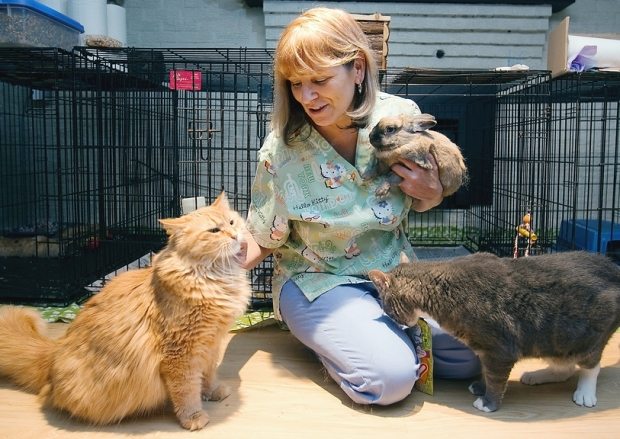 An important announcement by Canadian Volunteers for the Protection of Animals (CVPA)
Nicole Messier of Mission AnimEscale – Sainte-Julienne, Québec
 It is with great sadness to announce the passing of Nicole Messier, Founder of Mission AnimEscale.  
On February 14, 2008 Nicole Messier founded "AnimEscale", a charity that fosters animals belonging to women escaping abuse.  AnimEscale is unique.  It is the only Quebec non-profit organization, specifically to help animals rescued from domestic violence cases.  Nicole was a "Champion of Change".  May her legacy of love and compassion live on.   
 Watch a slideshow profile of Nicole Messier by CBC producer Colman Jones.
http://www.cbc.ca/change/2010/10/nicole-messier.html
 If you wish to send your condolences:
 By Mail
Mission AnimEscale
C.P. 5691
Sainte-Julienne, Qc J0K 2T0
OR visit her facebook page at:   https://www.facebook.com/mission.animescale
Read more about Nicole at: http://www.animescale.com/
Please share this message. Thank You.
Carol Waterman
Founder
Canadian Volunteers for the Protection of Animals (CVPA)
Montreal, QC