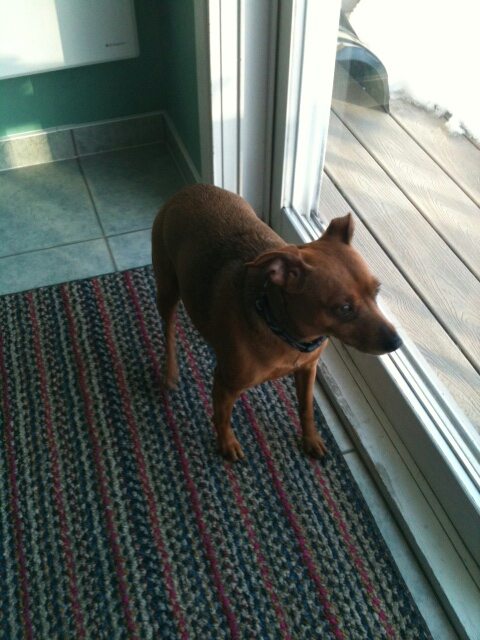 This little guy is named Peanut. His rescuer named him after finding him. This is the message sent by Joanne Bruyere:
We found him one week ago at Lac St Francois in Prevost.He was only wearing a dog bone collar.  People were saying he was by the lake for at least 5 days..( and no one helped him) When we found him we walked for hours thinking someone was looking for him. But we found no one. We check if he had a chip and sadly there was no chip. He is very sweet…well fed…knows his commands…asks for the door to do his business..gets along with dogs..not sure about cats yet…cuddly…and sleeps under the covers…I put flyers…no one responded. I think someone just dumped him by the camping..I could not leave him there..but I have to find him a home ASAP.
Please if you know of a rescue or someone that could help Joanne help Peanut please share the following posting.
Joanne can be reached at: 450 5623405