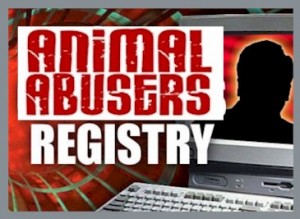 Yvonne Russell, President of Paw Tipsters in Manitoba, is looking for more than 50,000 Canadians to sign a petition that has been approved by The House of Commons. The petition's goal is to have Canada's first Animal Abuse Registry System.  According to Yvonne, this Animal Abuse Registry would prevent abusers from obtaining animals through adoption and breeders. "The more signatures we have shows the support standing behind our petition" explained Russell. This petition is to be presented to the MP at the House of Commons in the early fall.
Yvonne is aware of the cruelty that animals endure and that many Canadians ignore. In Manitoba, she has created Paw Tipsters. Paw Tipsters is a non-profit registered charitable organization where individuals call in and report tips of animal abuse to Winnipeg Crime Stoppers. If the information given to the authorities is founded a cash reward will be awarded. "The funds behind these tips come from money that is donated to Paw Tipsters, as well as money that we fundraise. Paw Tipsters also takes these funds to help out local rescue groups with necessities they need such as, food, toys, beds etc "
Cindy Moynan has taken the task of making sure the petition is available through out the island of Montreal in order for everyone to have a chance to sign. The petition will be available for it to be signed at the following locations:
K-9 Club / Canine & Compagnie, 6004 rue Sherbrooke,

The Animal Health Clinic, 5601 rue Sherbrooke,

Bailey Blu, 6152, rue Sherbrooke ouest

Little Bear, 4152, St-Catherine West, Westmount

Doghaus, 5671, rue Sherbrooke, ouest

Animal vert, 1910 Gauthier, Montreal

Hopital Veterinaire pour Oiseaux et Animaux Exotiques, 6090 rue Sherbrooke ouest
If you would like to print the petition and share with family and coworkers please click on the following links to print:
Please note that people have to actually sign their name and not print it. Printed names will not count.
The petition needs to be sent in before the end of September to the following address: 90 Bergman Cres, Winnipeg MB, R3R 1Z7.
To reach Cindy Moynan for any questions please email her at: devotedtoscotties@yahoo.ca
Yvonne Russell can be reached at: pawtipsters@hotmail.ca
Blogger Liliana Danel of Montreal Dog Blog will have a copy of the petition at the Beaconsfield Pet Fair on Sept. 7th.