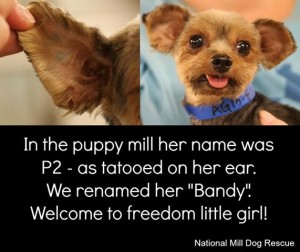 Join HSI/Canada at the 2nd Annual Comedy evening at the Comedy Nest in Montreal! Come support the Stop Puppy Mills Campaign while having an amazing time! This year, the hilarious Jesse Joyce, who has appeared on NBC's Last Comic Standing, Comedy Central's Live at Gotham, and The Tonight Show with Jay Leno's "Pass The Mic", will be headlining the event, you don't want to miss it!
Date: Friday the 13th September 2013
Time: 8:00 pm (doors open at 7:00 pm)
Tickets: $20
To purchase a ticket to the event:
• Call  514-395-2914
• Drop by the office in Montreal at 460 Ste-Catherine W., #506, during business hours
We're also offering some really cool prizes that participants can win! Here is the list:
Wilfrid & Adrienne
The beautiful Wilfrid & Adrienne Boutique in Westmount has prepared a marvelous gift basket for one lucky winner! Inside you will find everything you need to host a tea party with close friends or even with the Queen! Worth 450$!

Doglogue
Win a 2 hour private dog training session witht the incredible Ginette Heppelle from Doglogue. Ginette's positive reinforcement technique and uttermost understanding of your dog will leave you begging for more.
Brasseur de Montréal
Go home with six Chihuahuas! Indeed Les Brasseurs de Montréal have brewed a special summer beer to help you cool down, they called it The Mexican Chihuahua.
Fleeces for the Apawcalypse
Be ready to gear you dog with the most original leashes out there. Rachel Bird, Fleeces for the Apawcalypse, has made three leashes for this event. Will you be one of the lucky winners?
Action Scuba
Summer might be coming to an end but not at Action scuba! Here is your chance to win a Discover Scuba Diving session for two. It is ideal for beginners who are curious to see what the underwater fuss is all about!
Oven-Baked Tradition
Oven Baked Tradition has donated bags of treats for some lucky dogs!!! We know your dogs want it, now the question is who will win them?
LoLa Rosa
The renowned vegetarian restaurant, Lola Rosa, has 3 gift certificates to give out! If you have ever tried their amazing nachos, lasagna, tempeh you know you are in for a treat! Let the amazing atmosphere and friendly service take you away! Bon appétit!