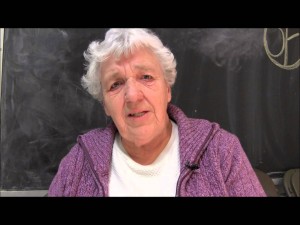 The Guardian's Best Animal Rescue Foundation is proud to announce the winner of the Montreal SPCA Lifetime Achievement Award. This award is given in recognition of a lifetime of service to animals. This year's recipient is Gerdy Gouron, founder of Gerdy's Rescues & Adoptions.
"This is the first time the Montreal SPCA has ever given out such an award," says Nicholas Gilman, executive director of the Montreal SPCA. "And it is our privilege to bestow such an honour to Gerdy who has been rescuing animals since she was a little girl."
The lifetime achievement award will be given to Ms. Gouron at the Quebec Animal Rescuer of the Year Award on Saturday November 9th at the Monkland Community Centre. Montreal radio personality, Nat Lauzon of the Beat 92.5 FM and founder of Montreal Dog Blog will preside as master of ceremonies.
Admission is free to but attendees are encouraged to bring cash to buy fundraising raffle tickets.
Register by clicking here
Monkland Community Centre 4410 West Hill Avenue, NDG Montreal, QC H4B 2S9
For more information, click here!
For media enquiries and accreditation to the Quebec Animal Rescuer of the Year Award:
Susan Oreskovic
Event Chair
Guardian's Best Animal Rescue Foundation
Email: soreskovic@guardiansbest.com
(c) 438-862-4364
Anthony Johnson
Director of Development
SPCA Montreal
Email: ajohnson@spcamontreal.com
(c) 514-292-5700
Judy Cameron
Vice President
Gerdy's Rescue & Adoptions
Email: judy.cameron@videotron.ca
(o) 514-697-0830