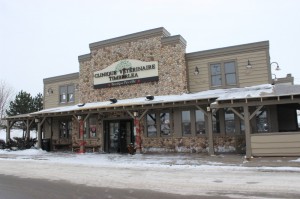 On the 9th of February Timberlea celebrated its first birthday with an open house. Among the activities, there was face painting and balloons animals for little and not so little kids. Agility and obedience trials took place all afternoon and there was a lot of fun to be had watching those.
Tammy Gallacher  was there with Keeper, currently Canada's champion in Agility who is headed to the Netherlands in May 2014 representing Canada in the world's. This is the Olympics in the dog world.
Those who visited the clinic, received lots of information on preventive health, heart worm, flea and tick treatments, lyme disease.
Dr Katy Mold demonstrated ultrasounds, as a diagnostic tool which is very helpful in diagnosing many conditions.Dr Isabelle Cote and Marie Michel Duval did a dentistry on a Rosie animal adoption dog Dylan who was in need of a good teeth cleaning. Dental hygiene , advice and education  was given on how to keeps ones pets mouth healthy.
Dr Amanda Glew was kept busy as well answering many pet related questions .Clients seemed to enjoy seeing how the ultrasounds were done as well as dentistry. Fear of having these procedures done is greatly reduced when you actually see it and you realize its not so scary and benefits your pets health especially regular dental cleaning.
There were also so many dogs and puppies to keep every one happy! A whole lot of pet therapy took place loving up the puppies and dogs.
So many  clients all the vets  had seen previously over the last year came to stop by, discussed their pets, showed their appreciation for the care their pets received which was greatly appreciated by all the vets and support staff of Timberlea.
Clients and visitors who came were encouraged to play the "where is Nelson" game. This game involved different persons through out the day holding Nelson who sure loves to be held and when you see Nelson you  got a free coupon for a nail clipping for your pet:)  Nelson is a little doggie that was found almost dead in the dog park in the summer of 2013. Due to the compassion and devotion of all staff, especially Dr Isabelle Cote, her foster and then Adopted Family of Amanda Scholefield, and Twilla who donated blood for Nelson, he was slowly nursed back to health and is now the mascot  of Timberlea.
There was a busy stream of clients who came all afternoon, meeting all the staff, and being treated to a lovely food table which included sandwiches, fruits, vegetables and many baked goods made by all the friends and family of staff.
The atmosphere was festive and it was lovely seeing so many people and their pets.
Happy First Birthday Timberlea, it was an amazing first year, and every one wishes many happy successful  years ahead.
-Suzannah J Vanson-
To see gallery of pictures of the event please
click here