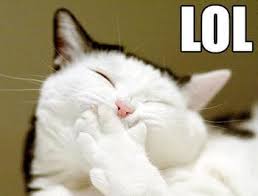 PLEASE Join Animal Adoption Montreal at the Comedy Nest – July 21- 8:00 PM for their "As Seen On TV" Just for Laughs event. Catch the festival's funniest TV comedians! Hilarious hosts, surprise guests, and 8 to 10 comedians every show! Ticket sales help raise needed funds for the charity.
Date: Monday, July 21, 2014
Time: Doors open at 7:15 p.m. & show starts at 8:00 p.m.; arrive before the show for a chance to enter into our raffle.
Price: Minimum donation $20 per ticket ( Tax Receipts will be issued on demand)
Comedy Nest
2313 Ste Catherine West
Montreal Forum, 3rd Floor
TO PURCHASE AND RESERVE TICKETS ONLINE:
1. Go to https://www.canadahelps.org/dn/18953

2. Click on 'Donate Now' and select 'Juste for a Laugh – Juste pour un Rire'    from the drop-down menu.

3. Depending on how many tickets you are purchasing ($20 per ticket), enter the amount.

4. Please leave your name in the Messages. Like this you will be able confirm your tickets at the door.

5. Pay for the tickets (Credit Cards, Visa Debit, Interact Online or PayPal) and you're done!
The tickets will be waiting for you at the door on July 21.
 TO PURCHASE TICKETS IN ADVANCE:
 If you would like to arrange to pay and pick-up tickets in advance, please send an email to  aam.mtl@gmail.com. Cash accepted only for tickets.
 Would you prefer to purchase your tickets at the door the night of the event? No problem! Animal Adoption Montreal will be at the door starting at around 7:15. Cash only accepted.