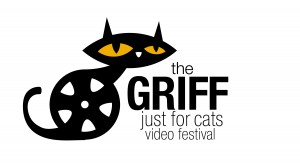 Montreal, July 15, 2014 – The Montreal SPCA is proud to present its very first edition of the GRIFF, the Just for Cats Video Festival, taking place on Saturday, August 2, 2014, at Place Shamrock, a new public space in the Rosemont–La Petite-Patrie borough, right next to Marché Jean-Talon. The event is presented by Mondou in cooperation with the Canadian Federation of Humane Societies (CFHS).
The Montreal SPCA invites Montrealers, of all age, to a feline, festive and family day culminating with a 75-minute screening of the best cat videos posted on YouTube. The idea for such an event goes back two years, in Minnesota, when the Walker Art Center of Minneapolis put together the very first Internet Cat Video Festival. The event was such a success that other major festivals such as South by Southwest in Austin and, recently, the TIFF in Toronto decided to follow its footsteps. The Montreal SPCA is happy to carry out this concept it's own way in order to help the Society raise funds to continue its mission for the welfare of animals.
The ambassador of this first edition is Sarah-Jeanne Labrosse, a very talented actress who played in the very popular series Unité 9, as well as in box offices hits such as Bon Cop, Bad Cop and the original version of Starbuck. Sarah-Jeanne is proud to have her name associated with the GRIFF. "I simply love cats and I am not shy to show it! I find it very positive to have my name associated with such an event. The purpose is to raise funds for the Montreal SPCA whose people work so hard to find a new home for all these abandoned cats they take in, as well as for the CFHS." On August 2nd, Sarah-Jeanne will be present on site to meet the public and share with them her love for these little felines. "Such an event is a first for Montreal. With the day's scheduled activities, you'll discover more about cats and have a good laugh during the evening's screening … And with your kids, your family, you might be enticed to adopt a cat―or take in another one, who knows!"
Promising to be both offbeat and fun, the day starts at 1:00 pm with activities for the whole family, including: face painting, various booths, games, mascot, carousel, music, prizes and much more. The film starts at 7:30 pm. All activities, including the film, are free. People can make their donations on site the day of the event.
WHEN: Saturday, August 2, 2014
(in case of rain, the event will be postponed to the next day, Sunday, August 3, at the same time).
TIME: The activities will start at 1:00pm and the film will take place at 7:30pm.
WHERE: Place Shamrock, a new public space in Little Italy, close to the Jean-Talon Market, between Casgrain street and Saint-Dominique Avenue. Metro: Jean-Talon and De Castelnau. Click here for more information on place Shamrock.
PRICE: Admission is free. People will be invited to make a donation on site the same day. All proceeds will benefit the Montreal SPCA and the CFHS in their work to help get more cats adopted.
QUESTIONS: For all questions, please send your email to: 

infoGriffSPCA@gmail.com
Confirm your participation at the event on our Facebook page and and follow the latest developments on facebook.com/SPCAMontreal!

Full details are available at www.spca.com/griff, or to follow and share the event, please visit www.facebook.com/SPCAMontreal.
In case of rain, the event will be rescheduled to the following day, Sunday, August 3rd.