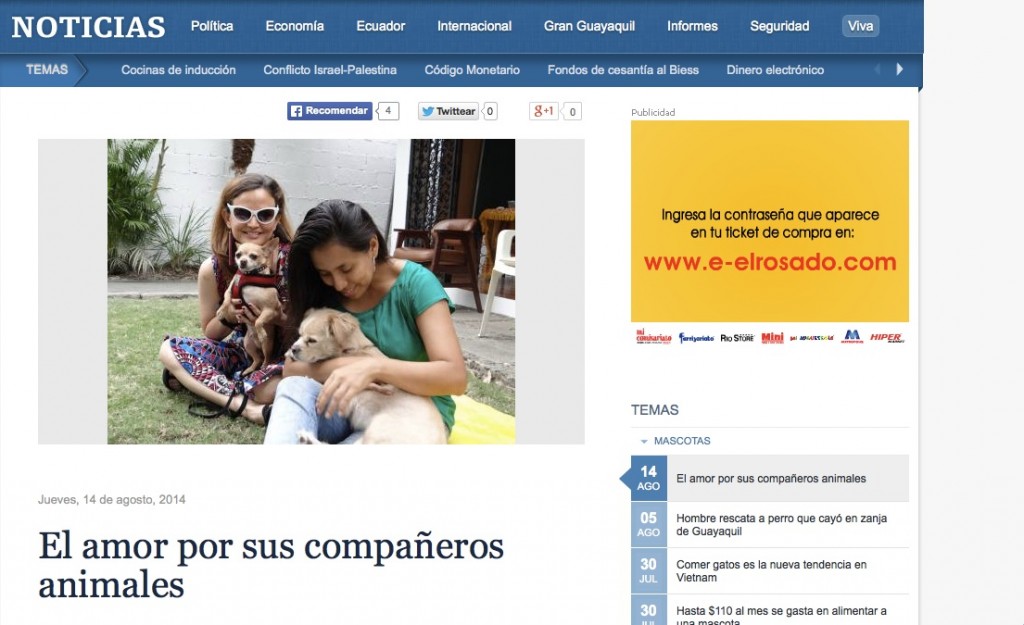 Her name is Emmeline Manzur. Emmeline is a Canadian/Ecuadorian animal activist, born in Ecuador. She is the beautiful girl holding a little chihuahua in her arms. His name is Dewey, a chihuahua rescued by the Montreal SPCA and Humane Society International Canada. Dewey was rescued from a breeding facility in the outskirts of Montreal.
He is seven years old and is the most loving, charismatic Chihuahua pup you could ever meet. Emmeline is a volunteer for HSI Canada and she would go to the Montreal SPCA Emergency Shelter to help with the rescued pups. She then became a foster parent for Dewey. Dewey charmed his way into Emmeline's heart, and she made the right decision to adopt him.
Dewey is known in Montreal within the animal advocacy crowd. He always goes to conferences, protests and events of the animal advocacy community in Montreal. Now, Dewey and Emmeline have moved back to Emmeline's birth country: Ecuador. So Dewey is a little pup that made news in Ecuador, too.
Here in Quebec we have so many rescued dogs from puppy mills that do not make the news. But this little guy has become ambassador of Quebec's animal rescue efforts in Ecuador. Thank you so very much to the Ecuadorian Newspaper El Universo for writing about Dewey and Emmeline's work for the animals.
Although they exist all over Canada, a large portion of Canada's puppy mills can be found in Quebec due to its particularly poor legislation and enforcement of commercial dog breeding operations. And despite the recent improvements to the Quebec Animal Health Protection Act, compared to all of the other provinces and territories in Canada, Quebec still ranks in the bottom tier when it comes to animal protection laws  – HSI Canada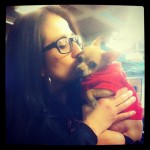 To read the article click here
You can use Google Translate to read through the article