Hey there MDB readers! How is everyone? Staying warm, I hope. So, every so often Chuck Altman, owner of Little Bear, contacts me to let me know of some really super products available at Little Bear. I decided that the best way for me to showcase all these treasures is to just do a blog specific to Little Bear. A shopping list of sorts.
I think what's going to be fun about this, is that it's going to (hopefully) give MDB readers the opportunity to get to know Little Bear and Little Bears quality character through their awesome product selection.
Back in late October Chuck treated Fur Preferred to an assortment of amazing goodies. Basically, Christmas came early for Fur Preferred.
Take note guys, I am in love with everything and there are some super ideas for holiday shopping.
________
Product: Pawsh Pads Designed in Toronto, these Neoprene boots have soft, leather soles and toe enforcements for comfortable wear all winter.
Pros: They have an easy-on, easy-off system with double velcro enclosures to keep them secure during play time.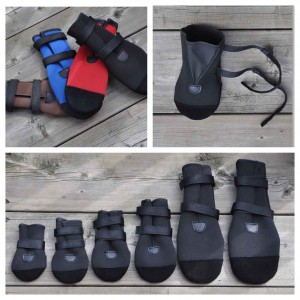 Cons: Boots are boots. some dogs take to them some don't. You can't expect an overnight miracle. Boot wearing can be a process. Don't give up too soon on your dog.
Overall: These are super boots that actually did endure outdoor play and snow angels earlier this week.
Price: $50
________
Product: Waterproof dog coat that is also windproof and extreme weather resistant Hurtta jackets make for a perfect fit.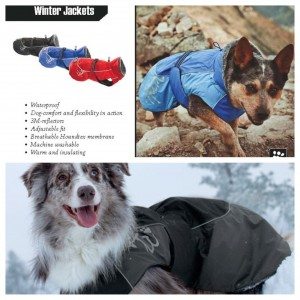 Not only does it cover all the main and most important areas of your dog's body during cold and wet weather but it is comfortable to wear and static resistant for comfort within. It also looks great with a fake fur collar and a range of colours.
Pros:
•    Light, Pro range, material making the jacket easier to wear.
•    Enhanced breathability
•    Adjustable straps around waist and neckline plus added leg straps for secure wear
•    Lockable clip fastening on the dog's back, for added security
•    Warm, snug, soft inner lining
•    Reflective piping for great visibility in low light
•    Machine washable
•    Available in a range of sizes and colours
Cons: Absolutely none. Awesome coats for dogs.
Price: $60 – $80
________
Product: Go! kibble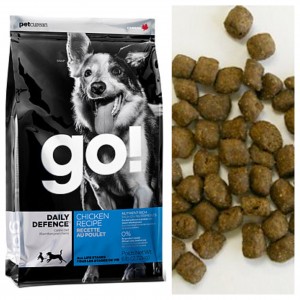 Pros: The first ingredient in this dog food is chicken meal. Chicken meal is considered a meat concentrate and contains nearly 300% more protein than fresh chicken.
The second ingredient is chicken. Although it is a quality item, raw chicken contains about 80% water. After cooking, most of that moisture is lost, reducing the meat content to just a fraction of its original weight.
After processing, this item would probably account for a smaller part of the total content of the finished product.
The third ingredient is brown rice, a complex carbohydrate that (once cooked) can be fairly easy to digest. However, aside from its natural energy content, rice is of only modest nutritional value to a dog.
The fourth ingredient is white rice, a less nutritious form of rice in which the grain's healthier outer layer has been removed.
The fifth ingredient is oatmeal, a whole-grain product made from coarsely ground oats. Oatmeal is naturally rich in B-vitamins, dietary fiber and can be (depending upon its level of purity) gluten-free.
The sixth ingredient is sunflower oil. Sunflower oil is nutritionally similar to safflower oil. Since these oils are high in omega-6 fatty acids and contain no omega-3's, they're considered less nutritious than canola or flaxseed oils.
Sunflower oil is notable for its resistance to heat damage during cooking.
The seventh ingredient is chicken fat. Chicken fat is obtained from rendering chicken, a process similar to making soup in which the fat itself is skimmed from the surface of the liquid.
Chicken fat is high in linoleic acid, an omega-6 fatty acid essential for life. Although it doesn't sound very appetizing, chicken fat is actually a quality ingredient.
The eighth ingredient is potato. Potatoes can be considered a gluten-free source of digestible carbohydrates. Yet with the exception of perhaps their caloric content, potatoes are of only modest nutritional value to a dog.
The ninth ingredient includes salmon meal, another protein-rich meat concentrate.
Fish meal is typically obtained from the "clean, dried, ground tissue of undecomposed whole fish and fish cuttings" of commercial fish operations. Appearing to be ethoxyquin-free.
But to be realistic, ingredients located this far down the list (other than nutritional supplements) are not likely to affect the overall rating of this product.
With four notable exceptions…
First, flaxseed oil is one of the best non-fish sources of omega-3 fatty acids — essential to a dog's health.
Next, chicory root is rich in inulin, a starch-like compound made up of repeating units of carbohydrates and found in certain roots and tubers.
Not only is inulin a natural source of soluble dietary fiber, it's also a prebiotic used to promote the growth of healthy bacteria in a dog's digestive tract.
In addition, this recipe contains selenium yeast. Unlike the more common inorganic form of selenium (sodium selenite), this natural yeast supplement is considered a safer anti-cancer alternative.
And lastly, this food includes chelated minerals, minerals that have been chemically attached to protein.
This makes them easier to absorb. Chelated minerals are usually found in better dog foods.
Judging by its ingredients alone, Go! dry kibble  looks like an above average dry dog food.
But ingredient quality by itself cannot tell the whole story. We still need to estimate the product's meat content before determining a rating.
The ingredient listing displays a dry matter protein reading of 27%, a fat level of 16% and estimated carbohydrates of about 50%.
As a group, the brand features an average protein content of 27% and a mean fat level of 16%. Together, these figures suggest a carbohydrate content of 50% for the overall product line. And a fat-to-protein ratio of about 58%.
Near-average protein. Near-average fat. And near-average carbs when compared to a typical dry dog food.
Free of any plant-based protein boosters, this looks like the profile of a kibble containing a moderate amount of meat.
Please note:  other recipes could be given a higher or lower review based upon our estimate of their total meat content.
Cons: Diet is as personal as religion. I am not a fan of  'meals' and try to avoid them. You may feel differently. If so, this product may be for you.
Overall: Go! dry dog food uses quality ingredients  with a moderate amount of chicken or lamb meals as its main sources of animal protein, in my opinion, if you don't mind the whole meal thing, this kibble appears to support a healthy diet.

Price: $60 – $90
________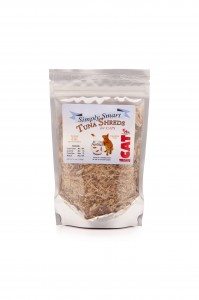 Product: Simply Smart Tuna Shreds for Cats are made from 100% tuna loins with nothing else added.
Pros: Tuna Shreds are a great low fat, high protein treat for any cat. Tuna is naturally high in Omega-3 and -6 fatty acids, making this treat great for the cat's skin and coat. Cats love a pinch as a treat or a sprinkle as a food topper.
Cons: Nope.
Overall: Is there a cat in the family? This is a great healthy holiday treat!
Price: $15
________
Product: Carna4 Kibble
Pros: Carna4 is a really cool kibble. Why? Carna4 uses a short cycle of dry hot air to gently heat our mixture of whole vegetables and human-grade meats, carefully preserving their nutrients which include live enzymes and probiotics, while eliminating any traces of pathogens.
This creates a shelf-stable, power-packed nugget that looks just like a kibble on the outside – but with concentrated, live nutrition on the inside.
CARNA4 contains higher levels of bio-available nutrients, naturally-occurring enzymes, live probiotics, antioxidants and Omega-3 fatty acids than you will find in any other complete pet food. That means it compares closely to the best raw pet foods – but without the risk of pathogens like salmonella.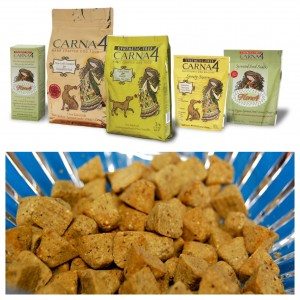 Some other pet foods may appear similar, but look carefully at their ingredients. You'll discover "supplemented" synthetic and manmade vitamins and minerals – virtually all manufactured in off-shore factories and combined into pre-mixes in the U.S.
You'll also find man-made preservatives (mixed tocopherols or potential carcinogens like BHT, BHA, ethoxyquin or propyl gallate) and sprayed-on "digest" or flavoring, made by boiling meat by-products from unnamed sources in an acid and water solution.
Unlike CARNA4, most dry pet foods also contain some form of "meal" – which is a dry powder made from old carcasses of animals after their usable meats have been removed.
Meat meal is not simply "meat with the water removed". It has been "rendered" (boiled extensively) to kill the bacteria that grows in the aging by-products of the meat-packing industry that are no longer fit for human consumption. This form of extreme processing robs these meat remnants of much of their remaining nutritional value.
Cons: Nada
Overall: Love Carna4. Really great dry food.
Price: $15 – $80
________
Product: In the pictures on the Fur-Zoff website, and from my first glance at the package, I thought this was another one of those stiff, spongy type of removal tools. I was quite surprised when I opened the package and found that the Fur-Zoff is really a lava-type of stone — a huge pumice stone!
Nicely rounded and smoothed, comfortable for holding. My first impulse was to go scrub my heels and get rid of that winter-rough callous. But no, let's try it on Foxy's favorite chair, first.
Honestly, I was a little hesitant to rub this stone on my upholstery. I was a afraid that it would snag and damage the fabric. But it didn't. It also did not "pick up" the hair as I had expected. What the Fur-Zoff does is to sweep all the hair as you brush with it.
The Fur-Zoff does a nice job on a flat surface, sweeping pet hair forward as you brush, if you brush with the grain of the fabric. It was not as easy to brush crosswise, or to try to brush along the arms of the chair or in the curves and grooves.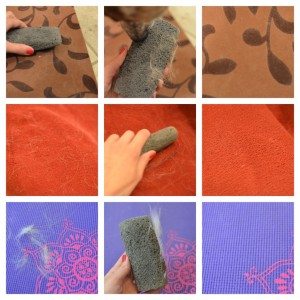 When I was finished, there were little clumps of fur still stuck to the Fur-Zoff. They were easy to remove.
Cons: Non
Overall: As a fur remover, yes Zoff works. But if you have pets, their fur is gonna be around.
as a meal topper or for treats Stella & Chewy's are so good! Price: $15
________
Product: Pure Vita

Ingredient Quality: The Pure Vita Representative stated ingredients are human grade/human quality.Meat meal ingredients (example chicken meal) contain some bone and no internal organs; preserved with mixed tocopherols. Fish meal is preserved with mixed tocopherols; certified to be ethoxyquin free.
Country of Origin: Company stated ingredients are US only, excluding vitamins/minerals from Asia.
Pros: The mineral listings read to be chelated or proteinated (for better mineral absorption).
This food contains friendly bacteria (benefits the intestinal system and in turn the immune system of the pet); included in Guaranteed Analysis (company guarantees viable bacteria). Contains Alfalfa & Flax Seed – health promoting ingredients.
Cons: Risk Ingredients. Supplements can be/are sourced from China. Contains multiple key ingredients that could cause gastrointestinal issues in some pets. Contains DL-Methionine, a synthetic amino acid.
Overall: I don't want to be prejudice, love to the world, but i do not feed my dog anything from china.
Price: $9.99 – $40
________
Product: Stella & Chewy's is a great way for pet parents to introduce their critters to the raw food diet.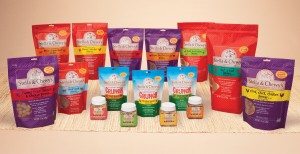 Pros: Made with the highest quality all-natural ingredients. Grain-free. Exceeds industry standards and regulations for quality and production safety.
Produced in a dedicated plant. All batches are tested by an independent lab for purity
Cons: It can be expensive depending on the size of dog you own.
Overall: As a meal topper or for treats, Stella & Chewy's are so good!
Price: $10 – $40
________
Product: Benny Bully's

Pros:
– Made from a single ingredient: pure beef liver.
– Not formed or processed.
– Easy to break pieces off into smaller morsels making it the choice of professional dog trainers.
– Pets find the concentrated aroma irresistable.
– No added fillers, preservatives or combinations of ingredients.
– Made from pure human edible government inspected meat.
– Small pieces about 1 inch long packaged in trial, entry, medium, bulk or super bulk packs.
– Natural calcium and phosphorus present for strong teeth and bones.
– Contains natural fibre for optimal digestion.
– Contains natural vitamins for healthy skin and coat.
Cons: Nada! Everybody loves Benny Bully's!
Overall: A healthy snack to take for a walk, or add as part of a nutritious meal.
Price: $7 – $15
________
Product: Wooly Fun! One Pet Planet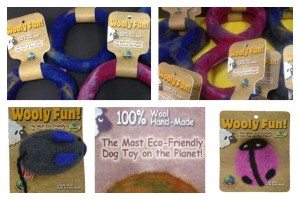 Pros:
– 100% Handmade in Nepal
– Eco-friendly cat toy
– Built using only renewable resources
– Filled with organic catnip
– Durable and safe
– 100% boiled wool
– Coloured using AZO-free dyes
Cons: Nope.
Overall: My dogs and cats were all over this toy. Paws down, Wooly Fun! One Pet Planet toys are a total blast. For cats and/or dogs.
Price: $5 – $10
________
Product: intersand odour lock cat litter
Pros: If you have a cat then a litter tray is a must have product in the house. It is important to fill it with a good litter that will help to absorb various odour.
The Intersand Odourlock will help you to restrain all kind of fecal and urine odour to a maximum of 40 days. This will help you to maintain an odour free home always.
The litter comes in a 12kg pack that is economical and a must have for all cat owners. The superior technology helps to control all kind of odour. This litter bag from Intersand will help to remove all odor from your house. The odourlock is made with one of the highest quality clay that is made with sodium bentonite. This will be help in clumping making it extremely easy to clean the litter with the help of a scoop.
Cons: Couldn't find any.
Overall: Review time!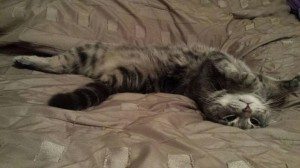 Meet Tazz. Owned by an awesome coworker of mine, Vanessa. Tazz is a pretty and petite three year old domestic tabby born with three legs due to the umbilical cord cutting off circulation to the left-hind leg.
Amputation was required but this handicap has in no way slowed her down. Tazz parties and loves with family and her mum Vanessa like any quadruped.
I wanted to get another opinion on the litter, mainly to throw another voice into this review but to also feature a kickass animal. It also worked since I really wanted a single cat home to test this product. Tazz lives with a terrier mix named Kiara so this arrangement could not have been better.
So guys, here's Vanessa's take on Intersand Odour Lock Cat Litter,
What's up Montreal Dog Blog readers!
Hey! It's Vanessa. I agreed to try out the Intersand Odour Lock Cat Litter offered up by Anitra cuz who doesn't like free cat litter? lol HI FELLOW CAT OWNERS!
I love Tazz. She's been the best friend a girl could have. She's a perfect housemate but everybody's poop sticks.  I was kinda excited to try out the litter cuz who wouldn't love not smelling cat stank?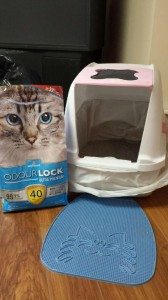 So, here's my opinion after the forty day run:
– The litter was not dusty so it made cleaning easy.
– It was clumpy, it absorbed liquids really well.
– It held off the stink compared to the brand I normally use. Generally I could smell the litter as i walk into my basement but with this one there was no smell at all.
Overall: Tazz and I are totally digging Intersand's Odour Lock Cat Litter. I would use this litter again and overall I think it held up to it's expectations.
Price: $60
That's it for Fur Preferred in 2014! Hope you all have a lovely holiday and all the best for the new year! xo anitra