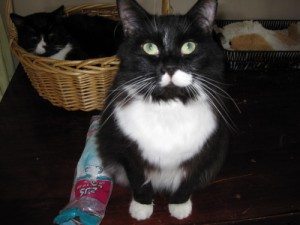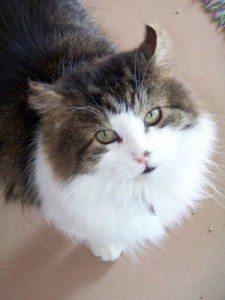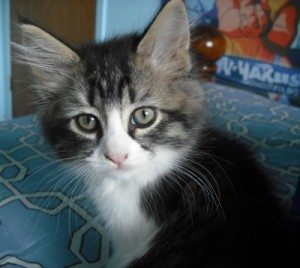 These pictures are from some of the furry friends that are looking for a second chance and a loving home. Winter is coming and other cats need to find shelter at the SPCA MONTÉRÉGIE. Open up your heart to the opportunity of sharing your life with someone that will always be grateful for your kindness.
The following is the press release provided by Corinne Youngward from the SPCA MONTÉRÉGIE:
An unprecedented mega adoption day will take place at the Place Portobello shopping center on Saturday, September 25th, between 10:00 A.M. and 5:00 P.M. The most wonderful cats will be there, melting hearts in an attempt to find their forever homes. More than 20 SPCA Montérégie volunteers will be available to the public to help them find the ideal companion for their family.
During this time of the year, the shelter is full to overflowing. To try and alleviate this over-crowding, a group of volunteers took the initiative of organizing a mega adoption day to give some of the long-time residents of the shelter the chance to be seen and adopted. This will hopefully free up some space for the constant flow of abandoned and surrendered animals that are always coming in. The shelter receives many more animals than it can get adopted, and this situation becomes increasingly problematic, especially as the cold weather that will soon be upon us is synonymous with the suffering of cats that are abandoned outdoors.
The support of the community is needed for us to continue to help these animals in distress. When citizens are well-informed, they realize the advantages of adopting a sterilized, vaccinated, de-wormed (and frequently declawed) cat or kitten from a rescue organization instead of buying it from a pet store, breeder, or getting it "free" on the internet. Even with a free animal, the first visit to the vet is often more expensive than our adoption fee. We've done the math!
The SPCA Montérégie, a non-profit organisation, is a no-kill shelter. It has been coming to the rescue of abandoned animals for more than 20 years and can only continue to do so through donations from the public as it receives no funding from the government. The SPCA Montérégie is serving an area three times the size of Montreal.
So, whether you are looking for a cat or kitten, young or old, shy or playful, white, orange or grey, we have a cat that is perfect for you! For those who cannot adopt but would still like to help, volunteers will be located throughout the shopping center to collect monetary donations for the shelter.
This event will take place at Place Portobello, 7250 Taschereau Boulevard in Brossard, just off highway 10, in the empty storefront across from Linen Chest. For more information, call (514) 386-5960 or email lynnespcamonteregie@hotmail.com.

We thank Place Portobello for their generosity in allowing us to use this location.
SOURCE : Karine Arpin karinespcamonteregie@hotmail.com