'THE CRAFT'S MEOW' – CRAFT FAIR AND SALE – RAFFLE!!!!!!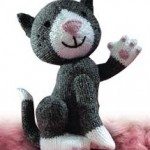 On Sunday March 1, 2015 PetitsPawz will be holding "The Craft's Meow" Craft Show and Sale. Our event would not be complete without a RAFFLE. For those of you who cannot attend, you may still participate in 'The Craft's Meow' raffle!
Tickets will be sold online as well as at the Craft Show. You do not have to be physically present to purchase tickets or accept your prize! Instructions on how to purchase tickets online are explained as follows:
TICKET PRICES
1 Ticket – $2
3 Tickets – $5
10 Tickets – $10
THE ONLINE PURCHASING OF RAFFLE TICKETS ENDS  Februay 28 at 8pm.  2 DRAWS WILL TAKE PLACE MARCH 1 AT 2PM and 4 PM at the show.  Winners will be contacted by phone and email.
PRIZES – Over 10 prizes to be won!
Prizes will consist of gift baskets brimming with a variety of quality items donated from the vendors and local establishments. Prizes have 3 approximately pricing points:
a) $60
b) $100
c) $200
TYPES OF ITEMS – Click on the following link for a preview of the types of items making up each basket of items – Crafts Meow – Showcase of Vendors
Our beautiful raffle baskets consist of such items as 2 Premiere Tickets to Grease La Musicale (francais/songs in English), Jewelry, Skincare, Restaurant Gift Certificates, Accessories, Household items, Candles and Holders, Makeup and much, much more. OVER 10 PRIZES valued between $60 to $200!
HOW TO ENTER THE DRAW ONLINE:
By CanadaHelps (Secure site):
Go to the following link, PetitsPawz Canada Help Page
(This will lead you to the PetitsPawz Donation page)
Click: Donate Now
Donation Amount: Enter a minimum of $2 for one ticket (or $5 for 3 tickets, $10 for 10 tickets)
Fund/Designation: Select the number of tickets from the drop-down menu (1-$2, 3-$5, 10-$20).
Message Box: Include your name, phone # and e-mail.
We will then fill in your tickets and enter them into the raffle bin.
More info: Questions: Contact Susan at smackasey@gmail.com or 514-518-4328