PetitsPawz has been in operation since 2009 and our focus began with Trap, Neuter and Return of stray cats in and around Montreal. We still focus greatly on these efforts to make a little dent in the terrible over population of stray, abandoned and feral cats caused by neglectful humans.
Along this journey, we have found and brought in many animals who needed extra help… animals hit by cars, cats needing amputations, older cats needing dental surgery and abused dogs and cats.
In these situations, I have sometimes had people emphasize the need to focus on helping the greater number of animals, not ones with individual special needs. I have been told that I must remain strong and not spend too much money on any 1 animal. I understand the argument. $1000 could help 15 cats be sterilized and treated, rather than to help 1 cat with needed dental surgery. My brain has understood that but my heart never will.
While continuing our TNR efforts, I have sometimes found myself justifying our decision to also help individual animals.
As I have reflected on the animals who needed the extra help and how they have thrived, I quickly realized I need not make excuses. It does not need to be one or the other. Each animal has a personality, a heart and a soul. And each one counts. As we continue our TNR, we will also continue to make it our priority to help animals in need of extra help and TLC.
A few of our babies receiving a 2nd chance:
Now we need help yet again to give Barclay the life he deserves. Barclay is our most recent of animals coming into PetitsPawz.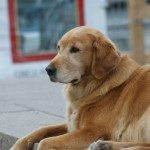 We just recently rescued Barclay from an abusive situation. We needed to get him out of harm's way quickly. Barclay was regularly punished and roughed up by his owner. He was also badly neglected. It was called to our attention when the owner threatened to bring Barclay to a forest area and leave him for someone to take.
Barclay is approximately 6 years old and is very affectionate. He is lethargic and has never been to a vet, except as a puppy when sterilized. He is limping and has a terrible skin condition. We placed Barclay in a fantastic foster family but we need to raise funds to vet him immediately. He needs an examination, blood test, Xray, and most likely medication.
We are seeking to raise $500 for Barclay. Barclay is a most gentle, and loving dog who does not seem to be scarred by the conditions he has endured. Having him safe and secure warms my heart and makes all of the hard work, tears and frustration we deal with worth it.
Our next step is to get Barclay to the vet to receive the care that he needs.
No donation is too small! Any help is appreciated. Every donation will be issued a tax receipt.
To donate:
By CanadaHelps (Secure site):
Go to the following link, https://www.canadahelps.org/en/charities/petitspawz-cat-refuge-of-montreal/

(This will lead you to the PetitsPawz Donation page)
Click: Donate Now
Follow instructions.
You will automatically receive a tax receipt.
By Cheque:
You can also enter by sending a cheque to:
PetitsPawz
155 Saint-Mary's
Chateauguay, Quebec
J6K 2J3
You will also be issued a tax receipt.
Please note: Due to a potential threat to Barclay's safety, this is not his actual photo. I will post photos after it is deemed that there is no longer a potential danger.
Thank you in advance for joining the PetitsPawz team make a difference in the lives of animals in need.