I have not blogged for a while. The need to write a few lines has always been on my To Do list. Health issues or work have prevented me from tickling my laptop keyboard. And although I have not posted my doings on rescue or animal advocacy, I know some of you have seen me at events or protests.
So, you may be wondering why I title this blog post 'Christmas in July'? Well, it is because I have 2 Christmas gifts deliveries to do to two rescues!
Many of you know that I work for a company where animals, environment and humanitarian causes are a priority. Therefore, my fellow teammates are in sync with those ideals.
For our Christmas Secret Santa gift exchange (I know it's half a year ago…don't judge me),  I asked for my secret Santa to pick a rescue,  and for the gift be full of goodies for pups in need.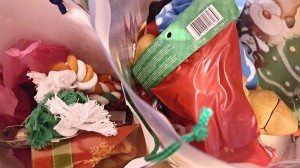 My secret Santa was Athena. She is one of the store's managers and also huge advocate for animal adoption. She has two animatch fur siblings at home: Lana and Phil.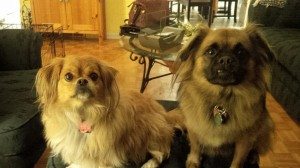 She picked Boxer Rescue Quebec. She loves boxer pups and wanted me to pass on those goodies to them.

Another teammate loved the idea. And although Stephanie was not my Secret Santa..she took the initiative  and put a bag together of toys and treats for the rescue Bell'Anima.
I know it is a bit late and I'm so sorry for not doing this post earlier within the year. So, if you are part of any of these two rescues, please send me an email at liliana@montrealdogblg.com,  so we can arrange pick up! .
Thanks so much for your patience and kindness Athena and Steph! Your gifts will bring joy to many deserving pups!
It is never too late to share good news or give back to our society.