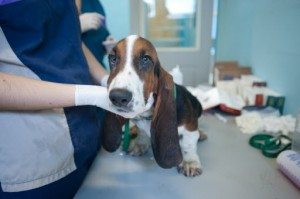 I feel truly blessed to have the job I have. So many people want to help animals, and the prospect of getting paid to do so is a dream come true. So it is with much enthusiasm and some fanfare that I announce an opportunity not to be overlooked!
Humane Society International/Canada assists the Quebec Government (MAPAQ) in running and maintaining an emergency shelter located outside of Montreal. We are currently seeking an Assistant Team Lead (limited contract) to help run and maintain the shelter as well as care for the rescue animals housed there.
And just to be clear, we're not talking about playing with puppies (though when that does occur, it's the best thing ever). The candidate, who reports to the team leader, must have flexible availability, and would oversee the general running of HSI/Canada's emergency shelter. Duties include: feeding animals, cleaning cages, monitoring animal behaviour, and helping with management and oversight of volunteers.
You are: committed to the goals and programs of HSI/Canada as well as to the highest quality animal care; you have relevant experience in animal care and/or sheltering; you have a solid understanding of animal health and husbandry; you can handle long days and sometimes stressful situations and don't mind occasionally working on weekends and holidays; you possess excellent organizational skills, and the ability to multitask and handle large volumes of work; you have excellent interpersonal skills (VERY important) and a current driver's license, and hopefully a solid grasp of both French and English. To see the posting, click here.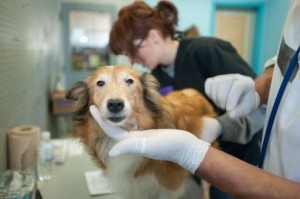 It's hard work, but an amazing opportunity for anyone interested in animal welfare as a career. I recently participated in my first animal rescue, and to see these animals recover under our care is nothing short of miraculous. To steal a line, it's the toughest job you'll ever love.
If you'd like more info or have any questions, please feel free to contact Ewa Demianowicz: edemianowicz@hsi.org
You can also call our office at 514-395-2914 and someone will gladly help you.