It's the most wonderful time of the year! MDB loves the holiday season because this is when our bloggers get to "Paw It Forward" and help rescues that mean a lot to us!
Where The Money Comes From
Our generous advertisers! The folks you see in the sidebar on the right hand side of this page – AND in the "Montreal Resources" dropdown listings up top.  Thank you for your support!
 Paw It Foward 2015
For this year's Paw It Forward movement,  MDB is able to donate more than EVER this year: $4000 to rescues!  The money was divided among our 4 top bloggers this year.  
They each have $1000 to gift to the charit(ies) of their choice.  Let's see who they chose this year and why…
___________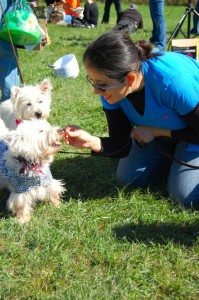 Liliana Danel:
It is thanks to the generosity of our sponsors and of our readers, that our team of bloggers is able to share joy with animal rescues during this holiday season.  Just saying 'thank you' will never repay the kindness of all the people that believe in making a difference for animals, and believe in the message that we share on Montreal Dog Blog. Thank you Nat Lauzon for having created Montreal Dog Blog…I will never be thankful enough for your initiative and amazing good will to make a difference for so many people and animals.
It is thanks to our sponsors that 500$ will be given to Ottawa Pet Rat Rescue. I met them during the Guardian's Best Animal Rescue Foundation Event of 2015 in Montreal. They are the only Rat Rescue in Canada that truly has a plan of advocacy in order to help the lives of rats. Although the rescue is based in Ottawa, they save lives in Montreal. I have looked into what they believe and how their values are very in touch with my own.  Please make sure to visit their website and give them a like on Facebook: http://www.ottawaratrescue.com/
Rosie Animal Adoption will receive 300$ for their amazing efforts in saving animals not only locally, but also coming from North of the Province. They are able to help communities that are in need of a responsible animal rescue to oversee the adoption of dogs that are in need of a home. The Montreal Dog Blog Team would like to say 'thank you' to Anne Dubé and to volunteers of Rosie Animal Adoption for their hard work,  and making a difference in Montreal and other communities.
200$ goes to Refuge Magoo because of the many lives that they save each day. All that need to be rescued and find a home can find a helping hand at this rescued.  Lydia Lévesque, a volunteer of the rescue and a friend of mine, is a true advocate of animal adoption. She embodies the true meaning of giving back to animals in need and is a proud foster mom. Thanks Lydia for inspiring us all to be better people.
liliana@montrealdogblog.com
___________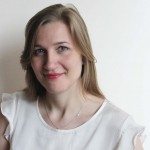 Aviva Vetter 
Thank you to our sponsors, readers and friends, for your tireless support, and making the Pay It Forward Program possible. Without you we would not be able to shine a light on animal welfare issues, as well as the many people who dedicate their lives to helping animals, both in Canada and all over the world.
These much-needed funds will be shared between Humane Society International/Canada's Emergency Shelter ($400), and the Be Cruelty-Free Canada Campaign ($600).
The Be Cruelty-Free Canada campaign is very close to my heart; animal testing is the cause I have devoted my animal welfare career to. Before I embarked on this journey, I had no idea of the systematic, cruel torture that animals endure throughout their short lives at the hands of humans. In fact, many of us don't, simply because it goes on behind closed doors, making it easier for us to ignore.
The Be Cruelty-Free campaign is the largest of its kind in history, aiming to end animal testing for cosmetics around the world. There is absolutely no need to continue this practice. The alternative consists of tests that don't use animals, as well as thousands of safe ingredients, which have already been proven effective. This money will go directly toward ensuring that the recently introduced Cruelty Free Cosmetics Act becomes law and that no more animals are tested on for any cosmetic products produced or sold in Canada. We work all over the world, and we get results – laws have been changed, animal tests replaced, and countless animals saved from these cruel conditions.
Companion animals, of course, are no strangers to cruel conditions. Most people are aware of the process of rescuing and adoption, but many are unaware of the importance of sheltering and all the care that goes into rehabilitating these animals.
Humane Society International/Canada (HSI/Canada) assists the Quebec Ministry of Agriculture, Fisheries and Food (MAPAQ) in legal seizures of animals that are kept in inhumane conditions. The animals are rescued from following inspections that have shown continuous infractions to provincial animal welfare laws. Often, the animals are kept in horrific conditions and are lacking even the most basic care such as sufficient food and water, or veterinarian care. After the animals have been seized, they are brought to an emergency shelter to receive the care and attention they need in order to be rehabilitated. HSI/Canada staff and volunteers help care for the neglected animals on a daily basis, from feeding to cleaning cages and even socialization. These dedicated and loving people work tirelessly to ensure animals receive the care and attention they need.
This past year I participated in my first seizure, and witnessed first hand the nightmare these animals endured day after day. In many cases they've never seen or felt sunlight. I've also had the privilege of seeing the dedication of countless frontline volunteers who dedicate their time to making sure rescue animals get the second chance they so rightly deserve.
My hope is that this donation will draw attention to the essential work of sheltering and rehabilitation while bringing awareness to the integral role this work plays in the overall process of an animal getting a second chance.
aviva@montrealdogblog.com
Susan Mackasey:
I am donating my amount ($1000) of the proceeds to PetitsPawz Cat Refuge. The reason that I chose PetitsPawz as the sole recipient of these funds is because our rescue is operating at capacity, recently taking in multiple animals requiring emergency care. Vet bills are high and this money will contribute to dental surgery, sterilizations and vaccines.
I would like to thank Montreal Dog Blog's founder Nat Lauzon for her tireless dedication to helping Montreal's animals in need, and the advertisers who support the blog's important mission.
susan@montrealdogblog.com
_____________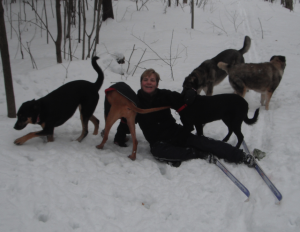 Dr. Amanda Glew:
Once again, I am pleased to participate in Montreal Dog Blog's "Paw It Forward".  It is wonderful – I simply write a few of my thoughts about animals – and at the end of the year, I get to donate some money to some of my favorite animal charities. Thank you Nat Lauzon for letting me do this!
This year I would like to donate some of my money to the Animal Protection Unit of Kahnawake. I first met Deidra Whyte 4 years ago when I offered my services to organize a spay/neuter clinic on the reserve. We did a "Mash " style clinic, and spayed/neutered over 30 dogs and cats. Deidra has been instrumental in organizing routine clinics as well as providing education and good canine citizen development for her community- she can be seen dog walking with many members on a weekly basis.
Vanier College has come with students to do heartworm/lyme and vaccine clinics. It is a reminder that heartworm is still very real if you don't prevent- on average, 30% of the dogs there are positive for this horrible disease. When you understand mosquito flight patterns, you realize the importance of continued protection. So I hope this $400 will do a few more spays/neuters. As her colleague John told me, "it takes a long time to move the titanic, but move it we will."
My other two charities hit close to home. Boxer Rescue does so much for relinquished dogs, and continue to impress me with their dedication. Of course, my own first charity that I helped to orchestrate many years ago with the wonderful Lynn Miller, Le Nichoir. With their permanent facilities foundation already in the ground, I look forward to seeing what Susan Wylie and their dedicated board will do in the next few years, and I am proud to have been a little part of it. I am sure each of their $300 will be put to good use.
Happy holidays with good health, both animal and human, to all.
Amanda Glew
bestfriends@qc.aibn.com