I am so excited about Victoria Stilwell's seminar, 'Inside Your Dog's Mind' which is taking place on Saturday, April 30th, in Cornwall Ontario. Which is just an hour's drive from Montreal.
If you watch Animal Planet, then you've probably seen her very successful show 'It's Me or the Dog' a few times, just as I have. Victoria is a world renowned dog trainer, and she also hosts her own podcast 'Positively Dog Training' on her website, www.positively.com
This seminar is open to animal care professionals and dog lovers interested in utilizing the latest discoveries made by canine behavioral and cognitive science. In this seminar, you'll learn how to improve your training skills and discover easy, force-free solutions to common canine behavior problems.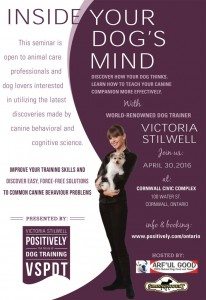 Stilwell became close with dogs at a young age and that closeness grew as she got older.
"I always looked up to my Grandmother, who ran a small dog business in the UK when I was a child, but it started in earnest when I was a dog walker," she said. "I quickly realized how many dogs were in dire need of help with behavioral issues. When I moved to New York City, I started working in local shelters, where I saw so many dogs being euthanized because of treatable behavior problems."
Not only did Stilwell know that these behavioral problems were treatable, but also that she wanted to create a large scope to help as many as possible.
"It started when I was at home with my husband watching the Supernanny on TV. I was a new mother at the time, hoping to get some parenting tips," she said. "A few minutes into the show, I looked at my husband and said 'This is what I do with dogs.' And that night, I wrote up my show idea and emailed it to the Supernanny producers. I received a reply the next day, and 'It's Me or the Dog' was filming in England three months later. It was a combination of good timing, good luck, and a lot of perseverance!"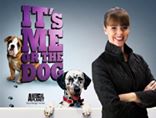 Victoria owns two rescue dogs, Sadie a Chocolate Labrador and Jasmine, a Chihuahua mix. Both came to Victoria with behavior problems of their own. Sadie was very leash reactive, and Jasmine suffered from anxiety.
"Neither of these issues can be solved with a quick fix," she continued. "For Sadie, I had to change the way she felt when a dog approached her. She learned that an approaching dog meant she got something great, like a favorite toy or treat. For Jasmine, I have to focus on building her confidence and desensitizing her to the the various triggers that she reacts to. With the help of a lot of patience, consistency and positive methods, Sadie walks wonderfully on lead now and Jasmine gains confidence every day."
Victoria has worked with a vast number of canine companions over the years and has solved many behavioral issues in many dogs, including her own.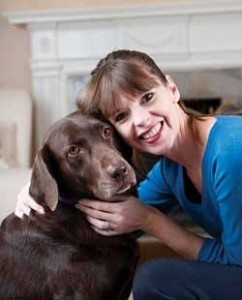 "Large, aggressive dogs need positive reinforcement methods as much, if not more, than small dogs with minor behavioral issues," she said. "Treating aggression with aggressive, dominance-based training methods is like fighting fire with fire. You might suppress the behavior in the moment, but the long term effects can be devastating. I found that once people understand that aggression is typically rooted in insecurity, rather than a dog trying to be dominant, they're able to better understand why confrontation and physical punishment is not the answer."
Victoria has said that she is looking forward to her trip to Canada. "I've never done a full day seminar in Canada like the one I'll be doing in a few months," she said. "I can't wait!"
The 'Inside Your Dog's Mind' seminar is on Saturday, April 30th, from 9:00 am to 4:00 pm. It is being hosted by Arf'ul Good and Shannoncourt Pet Care.
Shannoncourt Pet Care is owned by Shannon Spooner CPDT KA and her husband, and is a family run business. They offer offer Training, Daycare, Grooming and Pet Hotel services.They have a of staff ten employees, and they usually hire Veterinary Assistants or Technicians. They also have their own 3 level training program for their staff.
"I opened the company during my last year of high school and started out in the basement of my dad's home. A few years later I moved the company to my home in Long Sault and five years ago we purchased a former public school in Martintown, Ontario and transformed it into a pet resort using the classrooms as a grooming spa and pet hotel bedrooms, the yard for doggie daycare exercise parks and the gym for dog training." says Shannon. "We see around 40 dogs a day at Shannoncourt."
"I am the only trainer at Shannoncourt but all of my staff have been educated about canine body language, aggression and basic training/animal learning techniques.
I started my training career like most trainers 20 years ago, using lots of aversive methods. Thankfully I have been educated about science based training now and use positive reinforcement to teach all my classes and private consultations. I have attended a Clicker Expo in Orlando Florida, the APDT conference in Atlanta Georgia, and San Francisco, California and many seminars by Speaking Of Dogs in Toronto Ontario to name a few. I normally attend at least one seminar a year. I am so excited that we are hosting this Victoria Stilwell seminar right here in our hometown this April. Last year I had the opportunity to watch Victoria conduct a seminar in Toronto, Ontario and was thoroughly impressed by her knowledge and I loved the way she presented her information. A seed was planted!" Shannon explains.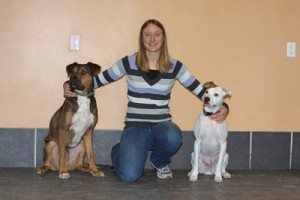 Shannon owns two mixed breed dogs who were unwanted by their owners. One is a Shepard/Mastiff mix and the other is a bully breed mix. Both dogs are trained in basic manners, some agility and some freestyle along with many tricks. Shannon is also owned by two horses, two cats and two parrots.
Shannon also has two young children, " Having children has really taught me so much about dog to child interactions."
"I love Victoria Stilwell. I love that she is in the public eye and she uses positive reinforcement methods to fix behavior problems! I love her website and all of the fabulous free articles that she writes." says Shannon. "She's had a very interesting career and I can't wait to pick her brain about so many dog training topics. I'm especially interested in her work using positive reinforcement training with law enforcement canines and her work involving dog bite prevention."
"Since this seminar has been approved for CPDT CEU's and Veterinary Technician CEU's," Shannon adds. "I expect to see people travelling from several hours away for this seminar."
This full day seminar has been approved for:
5 CEU's by the Ontario Association of Veterinary Technicians.
6 CEU's by the Certification Council for Professional Dog Trainers.
We here at the Montreal Dog Blog would also like to congratulate Kyla Elizabeth Sentes for winning two free tickets to this awesome seminar!
Here is her winning video of her dog Fizzgig who "has been working hard since she was rescued from a puppy mill to be the best pup she can be! It's been lots of work, but positive reinforcement has made a world of difference to us in helping from moving from being a fearful dog, to being happy and confident. She would love me to go to Victoria's appearance, because she knows it means a ton more treats in her future!"
I am really looking forward to learning and meeting Victoria, Shannon and Kyla as well as many others on April 30th!
If you're interested in attending the seminar, you can register here.
Hope to see you there!
Meira