At this very moment in laboratories across the country, animals are suffering through painful toxicity tests for chemicals that could very well wind up in the cosmetics you or I use every day. Terrified rabbits, mice, rats and guinea pigs routinely have chemical substances forced down their throat, dripped into their eyes, or smeared onto their skin, then left to suffer for days or weeks without pain relief, before ultimately being killed. Globally, half a million animals are still suffering and dying each year just to test cosmetics.
But this horrible practice could end today without any harm to consumers.
That's why we're asking Canadians to join #BeCrueltyFree Canada in a #DayofAction on September 13 to remind politicians and decision-makers of what's at stake for countless animals suffering in silence.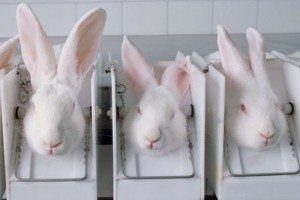 We've already made substantial progress, with more than 30 countries going cruelty-free – including the world's largest cosmetic market, the European Union. If other countries can do it, so can Canada! The Cruelty-Free Cosmetics Act, to end cosmetics animal testing and trade in Canada, is under examination in the Senate and on its way to the House of Commons. There is no better time than now to take action.
#BeCrueltyFree Canada, led by Humane Society International/Canada and Animal Alliance of Canada, is proud to have the support of tens of thousands of Canadians, as well as celebrities and corporate partners who want an end to cruelty for the sake of beauty. Recent polling found that eight out of ten Canadians support a nationwide ban on the testing of cosmetics and their ingredients on animals.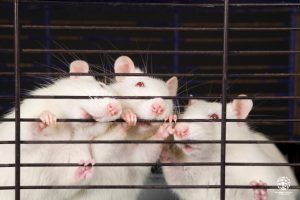 Join us Tuesday, September 13 for our #DayofAction to make a difference – sign the petition and tell the Canadian government, in no uncertain terms: it's time to ban cosmetic animal testing!
But don't stop there. People can make a difference in many other ways.
Social media users are encouraged to follow @HSIEndAnimalTesting and @AnimalAllianceofCanada on Faceook, @HSI_Canada and @Animal_Alliance on Twitter, and use hashtags #BeCrueltyFree and #BecauseIts2016 and tag @JustinTrudeau when posting and sharing campaign content.
Also be on the lookout for social media support from our celebrity friends @bifnaked, @laurentoyota, @phoebedykstra, and supporters @LUSHcosmetics, @alltrueist_btq, @NealsYardRemediesOfficial, @Ethical Elephant and @StopUBCanimalre.
Besides being a voice for the voiceless, one of the most influential ways to help end cosmetic animal testing is to vote with your wallet.  Next time you go shopping for your favorite cosmetics products, whether that's shampoo, lipstick, hand cream or more, make sure you're buying cruelty-free. It's super simple to identify cruelty-free brands using these helpful online cruelty-free shopping guides: Leaping Bunny, Logical Harmony and My Beauty Bunny. Leaping Bunny even has a handy mobile app for when you're on the go.
This Tuesday September 13, speak up for animals and take action. Please join the more than 110,000 Canadians who've signed the official petition calling for an end to cosmetics cruelty in Canada: www.BeCrueltyFree.ca. Then share the campaign with your friends and family.
Every single action you take brings us one step closer to saving animals from cosmetics cruelty.