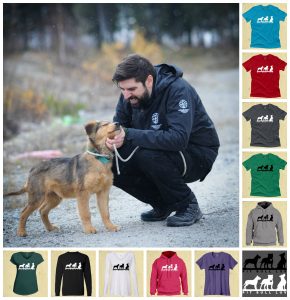 Montreal is a progressive City. It has a beautiful, vibrant culture and myriad wonders that never fail to delight. So when you see dogs being maligned by discriminatory laws based on falsehoods and myths, it hurts. A lot.
Breed-specific legislation (BSL) offers little – nay, nothing – in the way of logic and common sense. You may think to yourself: "Why in the world is this happening here?!" Now that the shock has worn off and the reality of our situation is clear, we must now ask: "what can I do to change it"?
Governments that have adopted BSL – such as the Montreal City Council, led by Mayor Denis Coderre – target specific breeds (primarily "pit bull-type" dogs) by imposing restrictions on owners or simply banning them outright. The sad consequence is that such policies are responsible for the deaths of countless dogs whose only crime was to resemble a certain breed.
Luckily, there are those who won't stand idly by – we love our dogs, and we're going to fight for their rights! Humane Society International/Canada is actively working to oppose and repeal (when necessary) BSL in the province of Quebec, both at the municipal and provincial level. To this end they've teamed up with FLOAT, a globally-conscious company that helps the best NGOs in the world (The David Sheldrick Wildlife Trust & The Jane Goodall Institute to name-drop a couple) achieve their goals.
FLOAT's method is simple and elegant: wear your heart on your sleeve! Check out the 'Pit Bull Luv' t-shirt, designed exclusively for HSI/Canada. For every shirt sold, $8 goes toward the fight to stop BSL. The strategy is to promote responsible pet ownership and breed-neutral measures that are proven effective.
Activism was never easier. Buy a t-shirt from the comfort of your home, wear it with pride, and give HSI/Canada a hand in educating policy-makers and communities on the reality of BSL. Sale ends soon, so don't dilly-dally!
Learn the truth about BSL, and help make breed-based policies a thing of the past for our City and its amazing dogs. Shop now at float.org.