It's the most wonderful time of the year!
Yes it is, because this is the time of year for our Annual Paw It Forward Campaign, where through the generosity of our advertisers, we are able to donate our ad dollars back into the local rescue community. We are proud to announce that we are able to donate $4000 this year!
Where the money comes from:
The money comes from all of our generous advertisers! Those are the ads you see to the right of the screen, as well as everyone in our drop down Montreal Resource section. Please check them out and support them as they've been wonderful supporters to us and this campaign. We couldn't give back without you folks! Thank you so much for your support!
Who's Getting Big Fat Checks this year:
The money has been divided up among our four top bloggers, so they can donate to whichever rescue(s) they like. They each have $1000 to gift this year. Let's see who they chose and why.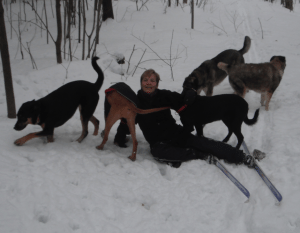 Paw It Forward
Once again I have been awarded the pleasure of sending donations to some of my favourite animal charities that I am proud to know. Once again, I find myself in the dubious position of deciding- there are so many, and so much good that goes on. But of course, we tend to go with who we know, who we represent, and who we want others to support.
So this year I would like to send $300 to Nature Pet Center – who should be applauded in no longer selling dogs and cats, but instead, running an active adoption program of unwanted cats, and occasional dogs. We at the Timberlea Vet Clinic have found ourselves calling them to take in "one of  the strays" and they have never let us down. All of their animals are spayed, neutered, dewormed, vaccinated and microchipped before leaving- and the girls are very diligent.
My second $400 goes to Rosie Animal Adoption – because, well, we all know they do a great job of finding forever homes. There are 3 dogs in 3 different homes in our family just alone, and all of them are great dogs.
My final $300  will go to the birds. That sound so funny! But Le Nichoir has been doing what no one else can- helping our song birds survive in these inhospitable times.
Continue all the good work everyone!!!
amanda@montrealdogblog.com
Aviva Vetter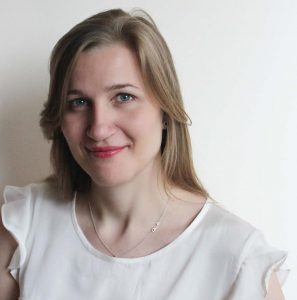 Thank you to our sponsors, readers and friends for your tireless support, and for making the Paw It Forward Program possible. Without YOU we would not be able to shed light on animal welfare issues, as well as recognize the many people who dedicate their lives to helping animals, both in Canada and all over the world.
The Be Cruelty-Free campaign is very close to my heart; animal testing is the cause I have devoted my animal welfare career to. Before I embarked on this journey, I had no idea of the systematic and cruel torture that animals endure throughout their short lives at the hands of humans. In fact, many of us don't, simply because it goes on behind closed doors, making it easier for us to ignore.
The Be Cruelty-Free campaign, which aims to end animal testing for cosmetics around the world, is the largest of its kind in history. 
The alternatives are there, from modern testing methods that don't rely on animals, to the thousands of safe ingredients which have already been proven effective. 
In short, there is absolutely no need to continue this practice.
This money will go directly toward ensuring that the recently-introduced Cruelty Free Cosmetics Act in Canada becomes law and that no more animals are tested on for any cosmetic products produced or sold in Canada. We have made some amazing progress over the last year. Just last month, the legislation moved one step closer to becoming law! The bill is now in it's last stage before heading to the House of Commons. 
We work all over the world, and we get results – laws have been changed, animal tests replaced, and countless animals saved from these cruel conditions. And we couldn't do it without YOU! 
aviva@montrealdogblog.com
Liliana Danal
What a year has it been for all of us 2017! We finished 2017 with a wonderful warm and fuzzy feeling in our  hearts that the nightmare of BSL will come to end in M
ontreal. Celebrating an end to an era of ignorance and hate towards a breed of animal, should give us all hope and expect great things to come during 2018.
I believe there are not enough words to describe the wonderful feeling it is to be part of Montreal Dog Blog,  and how blessed I feel for the trust that our advertisers bestow upon us. Thanks to your trust once again we are able to Paw it Forward and be able to help our local charities.
Without further ado…here are the charities I will be donating to this year
Paws n Angels Montreal
–
200$
: for their constant hard work and transparent approach that they present as a rescue. They are great for sharing the happy stories of adoption through Instagram and Facebook. My heart lights up each time I check my Instagram feed and I see a happy kitty or pup being adopted.
Rosie Animal Adoption
–
200$
: Anne is a tireless warrior and icon in animal rescue. Her team of volunteers have the biggest hearts and they show passion in what they do. There is nothing more rewarding than reading their Facebook feed. They truly get the community involved…and we all love to read the stories of children giving back to Rosie.
Best Friends Low Cost Spay/Neuter Clinic
– 
600$
: For the team of Dr. Glew to continue helping deserving families and their companion animals receive the appropriate care and procedures that help reduce animal population, and help spread the knowledge of responsible companion animal care. The money can be used to help animals rescued by rescues that need the procedures done
liliana@montrealdogblog.com
Meira Frankl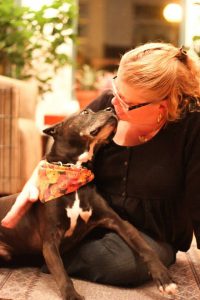 I can't believe that this is our 7Th annual Paw It Forward Campaign! Seven years of giving back to our local rescues, what a wonderful feeling! And it's all in thanks to our amazing advertisers! Pet supply stores, daycares, boarding facilities, pet care, dog trainers, pet waste removal, poop bags, groomers, pet pharmacies, dog walkers, pet sitters, pet photographers, and pet funeral and creation services. I know that our advertisers feel great about their ad dollars being put to great use in supporting our local Montreal Rescues too.Each year I think of which deserving rescues I want to donate my allotted amount to. I always try to choose an ethical rescue, one who does right by the animals in their care, and who also do right by their fosters as well as their adopters. This year I've chosen two rescues.
The first rescue, who will receive $500 is Chatopia. Chatopia is a rescue dedicated to rescuing and adopting pure bred cats, and they are a wonderful rescue, helping thousands of cats over the years. They have a very special Siamese named Jax who has had a slew of medical issues, one after the other, and the veterinary costs have been exorbitant. I am so happy to be able to forward this money to the care of Jax, so he can find his purrfect forever home. You can get to know Jax and his story here.
My second rescue, who will also receive $500 is Compassionate Animal Adoption Montreal (CAA). Such a well deserving rescue, with an amazing team of volunteers, and such caring fosters who will do anything for the animals in their care. Compassionate Animal Adoption is a foster based rescue, and they've placed so many animals into their forever homes. They take in animals from kill shelters as well as helping families who need to rehome their pets. I'm proud to know and support such an amazing organization.
Again, oodles of thanks and gratitude to all of our advertisers who make this all possible! We couldn't do it without you!
Happy Pawlidays!
Meira
meira@montrealdogblog.com
And there you have it! From the whole Montreal Dog Blog team, we thank you all so much! Our advertisers, for making this all possible, and to all of our readers and followers. We all thank you from the bottom of our paws!
HAPPY PAWLIDAYS!!!